The Meta 1 "Team Of Lawyers" (Robert Dunlap) continue to show just how ignorant they are. Investors need to worry!
~~~~~~~~~~
On May 20, 2020, appellant filed a "Motion for Summary Judgment in Favor of Appellant," arguing he was entitled to a judgment of $500,000,000 because "[t]he response from the Appellee did not rebut a single claim or deny a single claim made therefore they have conceded."
A motion for summary judgment is a pretrial motion that must be filed in the trial court before the trial court enters a final judgment.
See TEX. R. CIV. P. 166a. Accordingly, we
DENY
the motion, and instead construe the filing as a reply brief so that any substantive arguments may be considered when the appeal is set for submission.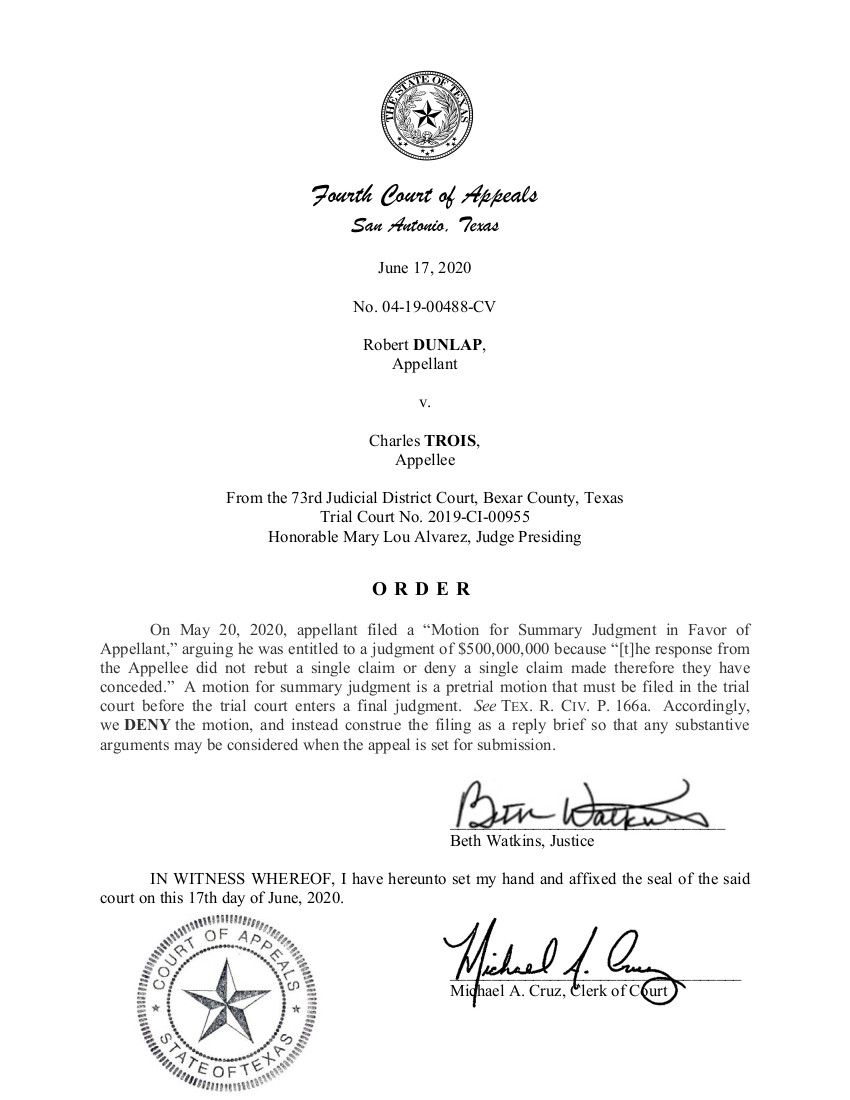 https://www.txcourts.gov/media/1447658/04-19-00488-cv-order-6172020.pdf