Huge Neolithic circle found near Stonehenge
Posted on Monday, 22 June, 2020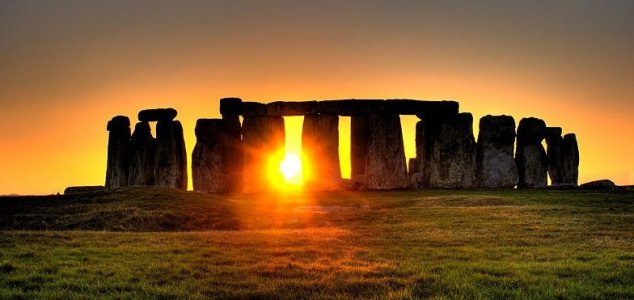 Stonehenge (pictured) is situated in Wiltshire, England. Image Credit: CC BY 2.0 Simon Wakefield
Forming a circle 1.2 miles in diameter, the Durrington Shafts site is just 1.9 miles from Stonehenge.
Dating back 4,500 years, this previously undiscovered Neolithic structure - now believed to be the largest of its kind in Britain - is comprised of a series of deep shafts designed to guide people to the sacred site of Durrington Walls which is situated precisely at its center.
Each shaft is around 5 meters deep and 10 meters in diameter, suggesting that its Neolithic builders were very capable - especially given how precisely they managed to align each one.
"The size of the shafts and circuit surrounding Durrington Walls is currently unique," said Prof Vincent Gaffney - one of the leading archaeologists involved in the discovery. 
"It demonstrates the significance of Durrington Walls Henge, the complexity of the monumental structures within the Stonehenge landscape, and the capacity and desire of Neolithic communities to record their cosmological belief systems in ways, and at a scale, that we had never previously anticipated."
"I can't emphasise enough the effort that would have gone in to digging such large shafts with tools of stone, wood and bone."
Unlike Stonehenge, which was built to precisely align with the summer and winter solstices, the Durrington Shafts - acording to Gaffney - appear to have been making a "cosmological statement."
"Stonehenge has a clear link to the seasons and the passage of time, through the summer solstice," he said. "But with the Durrington Shafts, it's not the passing of time, but the bounding by a circle of shafts which has cosmological significance."
https://youtu.be/tZm65t-aSk0
https://www.unexplained-mysteries.com/news/337742/huge-neolithic-circle-found-near-stonehenge
Thanks to: https://www.unexplained-mysteries.com