NASA funds hunt for alien 'technosignatures'
Posted on Tuesday, 23 June, 2020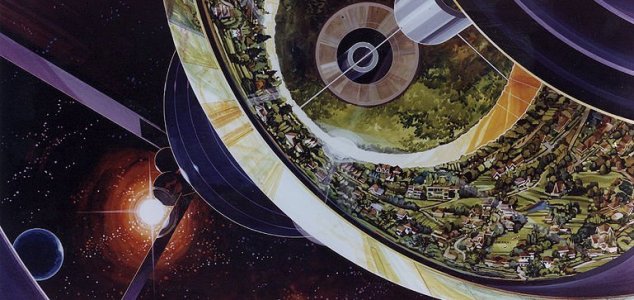 Can we find evidence of alien technology ? Image Credit: NASA / Rick Guidice
Astronomers are gearing up to search the cosmos for signs of technologically advanced alien civilizations.
The new search, which is being undertaken as part of a collaboration between the Center for Astrophysics at Harvard and Smithsonian and the University of Rochester, will benefit from the first grant NASA has ever awarded to seek out evidence of non-radio technosignatures.
"Technosignatures relate to signatures of advanced alien technologies similar to, or perhaps more sophisticated than, what we possess," said Prof Avi Loeb.
"Such signatures might include industrial pollution of atmospheres, city lights, photovoltaic cells (solar panels), megastructures, or swarms of satellites."
One of the advantages this new study will have over previous efforts is the fact that astronomers have been able to identify many potentially habitable extrasolar planets over the last few years.
"The Search for Extraterrestrial Intelligence (SETI) has always faced the challenge of figuring out where to look," said Prof Adam Frank from the University of Rochester. 
"Which stars do you point your telescope at and look for signals? Now we know where to look. We have thousands of exoplanets including planets in the habitable zone where life can form."
"The game has changed."
The search will focus on two types of technosignatures in particular - solar panels and pollutants.
"My hope is that, using this grant, we will quantify new ways to probe signs of alien technological civilizations that are similar to or much more advanced than our own," said Loeb.
"The fundamental question we are trying to address is: are we alone? But I would add to that: even if we are alone right now, were we alone in the past?"
Source: Harvard.edu

https://www.unexplained-mysteries.com/news/337756/nasa-funds-hunt-for-alien-technosignatures
Thanks to: https://www.unexplained-mysteries.com