Video shows the Sun over a period of ten years
Posted on Wednesday, 1 July, 2020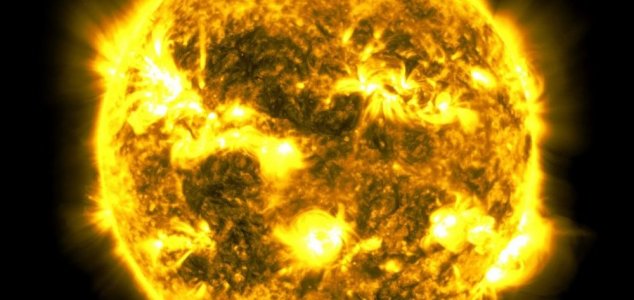 Our spectacular star. Image Credit: YouTube / NASA Goddard
The hour-long NASA video was pieced together from an incredible 425 million high-resolution images of the Sun.
For the first time, scientists have compiled together photographs captured by NASA's Solar Dynamics Observatory over a period of ten years to produce a single, uninterrupted video.
The footage shows one image taken every hour from February 2010 to June of this year.
The observatory has recorded 20 million gigabytes of images and data during its time observing the Sun, leading to "countless new discoveries" about the way our star works. 
"This 10-year time lapse showcases photos taken at a wavelength of 17.1 nanometers, which is an extreme ultraviolet wavelength that shows the Sun's outermost atmospheric layer - the corona," NASA wrote. "Compiling one photo every hour, the movie condenses a decade of the Sun into 61 minutes."
"The video shows the rise and fall in activity that occurs as part of the Sun's 11-year solar cycle and notable events, like transiting planets and eruptions. "
"SDO and other NASA missions will continue to watch our Sun in the years to come, providing further insights about our place in space and information to keep our astronauts and assets safe."
https://youtu.be/l3QQQu7QLoM
https://www.unexplained-mysteries.com/news/337811/video-shows-the-sun-over-a-period-of-ten-years
Thanks to: https://www.unexplained-mysteries.com