NASA's next Mars rover is attached to rocket
Posted on Friday, 10 July, 2020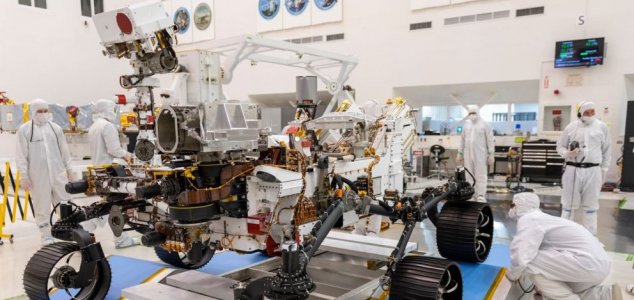 The new rover had been in development for years. Image Credit: NASA / JPL-Caltech
The Perseverance Mars rover has been attached to an Atlas V rocket in preparation for its epic journey.
A follow-up to the space agency's long-lived Curiosity rover which has been trundling around on Mars since 2012, NASA's latest rover - Perseverance - looks very similar to its predecessor.
Inside however, it has been equipped with several new additions including a helicopter drone and new scientific instruments designed to search for evidence that Mars was habitable in the distant past.
The rover will also be tasked with collecting samples of soil and leaving them in special caches for a future rover to come and retrieve as part of an ambitious sample-return mission.
Fortunately, despite the coronavirus pandemic, the launch of the new rover is still going ahead, albeit a little later than originally anticipated with the launch window beginning on July 30th. 
In advance of this, the rover and everything it will need for its long trip to Mars have been loaded onto an Atlas V rocket at Cape Canaveral, Florida.
If all goes to plan, Perseverance will land on the Martian surface in February 2021.
It's target will be Jezero Crater near the Martian equator - a region that should provide a bounty of samples for study and collection.
One thing's for sure however - the actual landing, which will use the same sort of sky-crane mechanism that Curiosity used eight years ago, will no doubt be a nail-biting experience.

NASA
@NASA
Our @NASAPersevere rover is attached to the @ULALaunch rocket that will carry it on a seven-month journey to the Red Planet.
Liftoff is targeted for 7:50am ET, Thursday, July 30. #CountdownToMars https://go.nasa.gov/2CgMUv8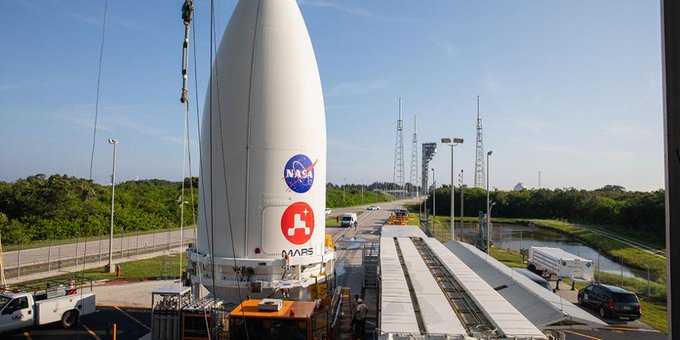 12:46 PM · Jul 9, 2020
https://www.unexplained-mysteries.com/news/338083/nasas-next-mars-rover-is-attached-to-rocket
Thanks to: https://www.unexplained-mysteries.com