Marianne O'Malley, one of the main promoters of the Meta 1 scam, either knows, or is reckless in not knowing, the Meta Exchange website is faked.
They have claimed that it is available and they use the TradingView website to prove it, but when you go to that website, Meta1 doesn't exist.
You can try it yourself and pay close attention to all the "M"'s used throughout the site: https://www.tradingview.com/chart/ (You can set the dark color theme from the menu)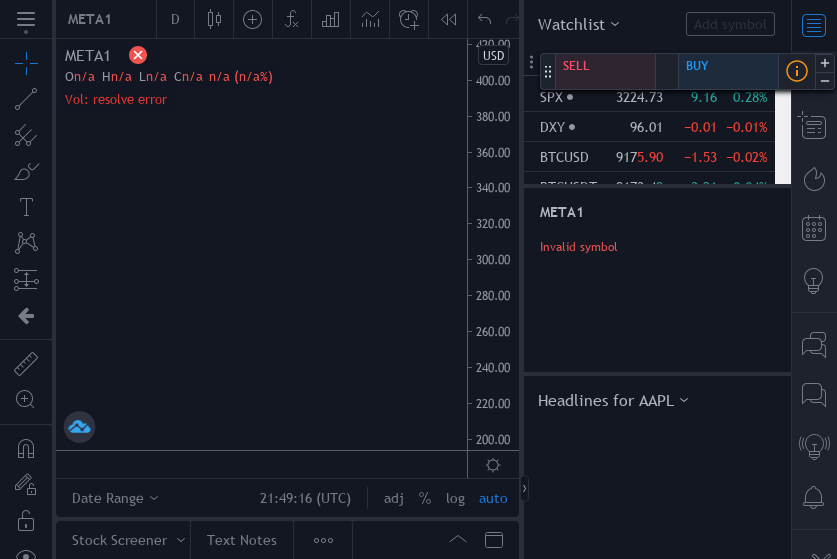 Here are some screenshots of the Meta Exchange "The Team" has put out. (issues highlighted in red)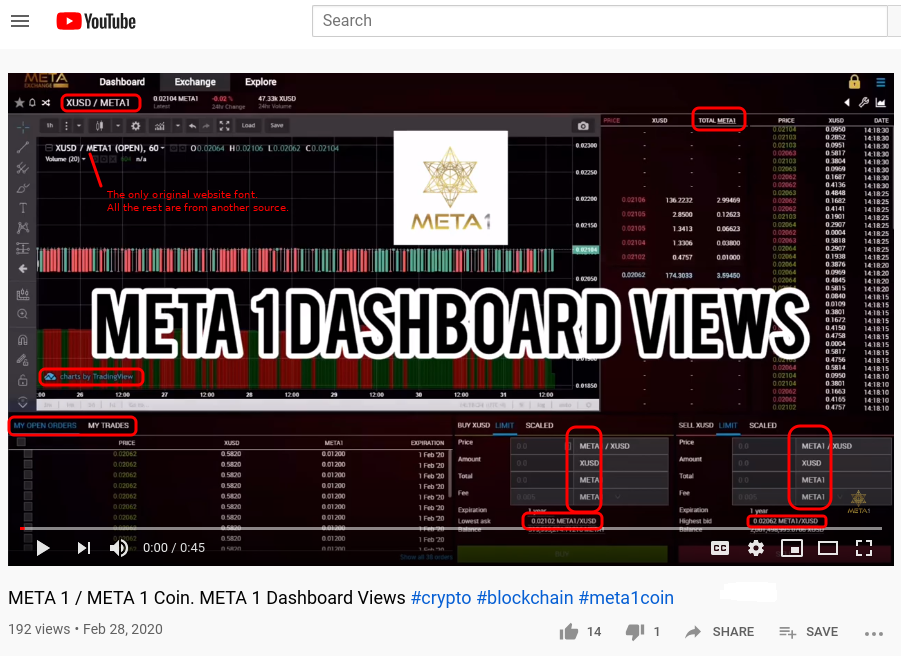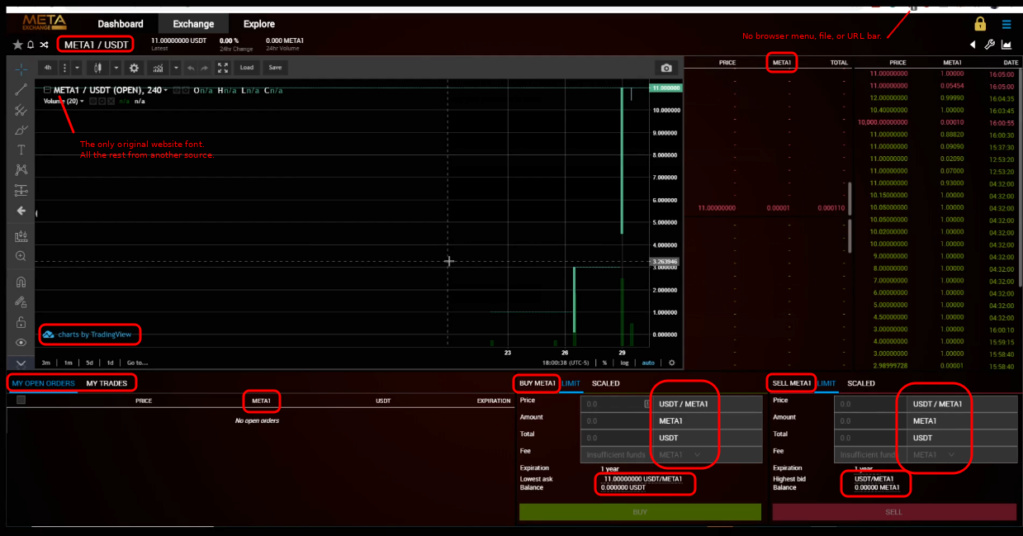 Something as little as a font/typeset is enough to prove this is a scam. Just type any symbols with a "M" to compare.
Meet "The Meta 1 Scam Team":
https://www.oom2.com/t70805-dave-schmidt-meta-1-coin-scam-newsletter-7-14-20-another-fake-launch-delay-hilarious
https://www.oom2.com/t70577-marianne-o-malley-meta-1-coin-scam-sew-surfer-want-s-answers-to-their-meta-1-investment
https://www.oom2.com/t69323-dave-schmidt-meta-1-coin-28-page-pdf-of-the-sec-injunction
https://www.oom2.com/t70639-meta-1-coin-investors-contact-info-for-dave-s-illegal-detainment
https://www.oom2.com/t70492-dave-schmidt-meta-1-coin-scam-july-4th-meta-exchange-launch-delayed
https://www.oom2.com/t70578-dave-schmidt-meta-1-coin-scam-newsletter-7-2-20-the-fraud-continues