Sen. Marco Rubio would prefer UFOs to be alien
Posted on Wednesday, 22 July, 2020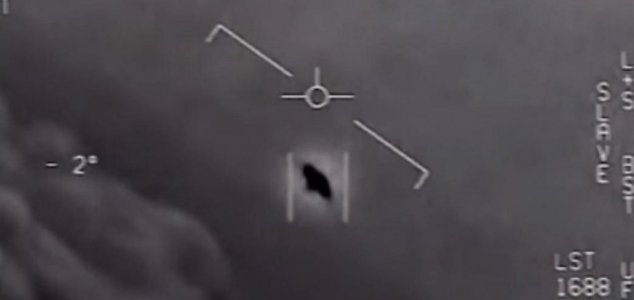 What if the USS Nimitz UFO was of terrestrial origin ? Image Credit: US Navy
The Florida senator recently offered up his own thoughts on the presence of anomalous objects in US airspace.
Rubio, who is acting chairman of the Senate Intelligence Committee, is certainly no stranger to the topic of UFOs having asked the heads of America's intelligence agencies to compile all their data on the subject just last month.
During a recent interview with CBS reporter Jim DeFede, he commented on the declassification of three US Navy pilot videos of unidentified flying objects in US airspace.
While the footage, which made headline news and remains one of the most significant developments in the field in some years, certainly seems to show something unexplained, the question of exactly what these objects are and where they come from has long been on Rubio's mind. 
"We have things flying over our military bases and places where we're conducting military exercises and we don't know what it is and it isn't ours," he said.
"Frankly, if it's something outside this planet that might actually be better than the fact that we've seen some sort of technological leap from the Chinese or Russians or some other adversary that allows them to conduct this sort of activity."
"That to me is a national security risk and one we should be looking into."
https://youtu.be/DhtRYqqK04E
https://www.unexplained-mysteries.com/news/338329/sen-marco-rubio-would-prefer-ufos-to-be-alien
Thanks to: https://www.unexplained-mysteries.com