'Cursed' rock is returned to Colorado park
Posted on Sunday, 26 July, 2020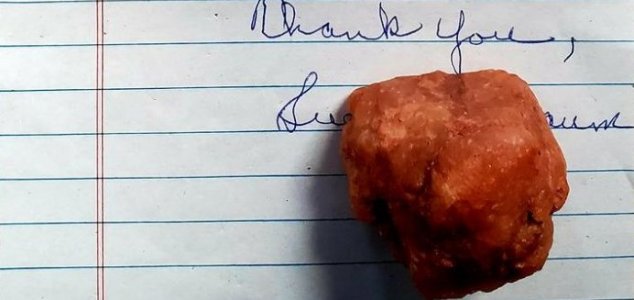 Could this rock be cursed ? Image Credit: Twitter / @CPW_SE
A rock that was picked up three years ago from a park in Colorado has since been branded 'cursed' by its owner.
According to a recent social media posting, Colorado Parks and Wildlife officials recently received a lump of rock accompanied by a very strange letter in the mail.
The rock had seemingly been picked up by a visitor to one of the state's parks some time ago.
In the letter, the sender claimed that the innocuous looking stone was in fact 'cursed'. 
"Someone brought this home to me three years ago," they wrote. "Bad things been happening ever since. Sure one of you can find which park it belongs in."
As things stand however, the identity of the person who sent it and the exact nature of the "bad things" that had been happening to them remain a total mystery.
CPW SE Region
@CPW_SE
Will taking rocks from an @COParksWildlife State Park curse you with bad luck? This person thought it did and mailed it back to the SE Region office. The best practice when visiting any park or wilderness is to take only photographs and leave only footprints.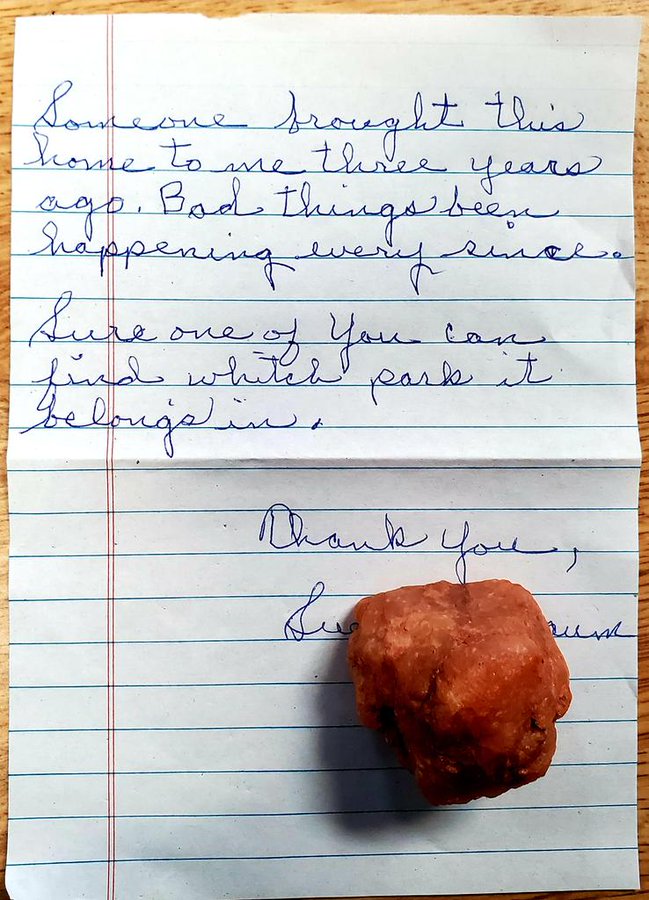 8:42 AM · Jul 21, 2020
https://www.unexplained-mysteries.com/news/338388/cursed-rock-is-returned-to-colorado-park
Thanks to: https://www.unexplained-mysteries.com