Sturgis Motorcycle Rally Kicks Off With Bang Amid Virus Controversy: 84 arrests, 226 Citations, 18 Crashes In 24 Hours
 j  August 13, 2020
by  Tyler Durden
Tue, 08/11/2020
Sturgis meet coronavirus shutdowns: the world's largest annual motorcycle rally in Sturgis, South Dakota has been source of immense controversy this year after health officials warned it could be a 'super-spreader event'.
Running from Aug. 7 to 16, it's expected to be the single largest gathering that's taken place since national virus-related shutdowns took effect earlier this year.
Some 250,000 bikers are expected to descend on the town
, which is still a much smaller number than recent years. 2015, for example, witnessed a record
more than 700,000 people
.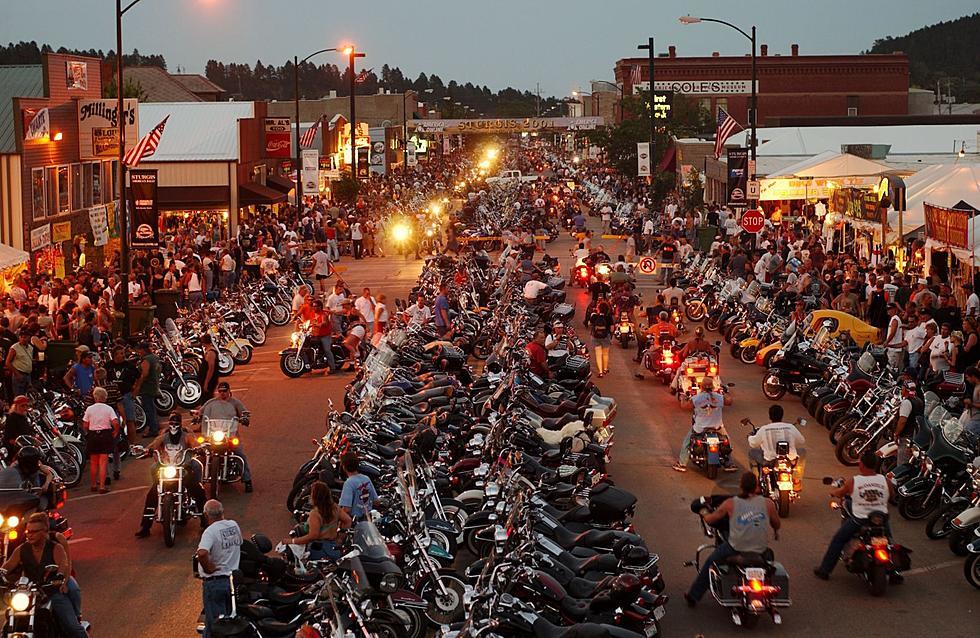 Sturgis rally, via Getty Images
With a reputation for attracting 'outlaw' biker types and gangs, the Sturgis rally goes back to 1938, but this year some angry locals have argued before the town council "it's a huge, foolish mistake" given current pandemic fears.
But the rally is already off to a wild start even with what's expected to be a smaller than average crowd, as CBS reports:
"The Department of Public Safety reported that police made 84 arrests for driving under the influence or drug-related offenses during a 24-hour period spanning from Saturday into Sunday morning. That's up from last year, when 76 people had been arrested in a similar time frame."
Police have also reported at least 18 crashes so far. It comes on the very week the US passed another grim milestone, surpassing five million confirmed COVID-19 cases, and as South Dakota may be witnessing a resurgence in cases similar to other states.
Regardless, as one person interviewed told CBS:
"People are tired of being at home, you know. This is what this rally started about is freedom."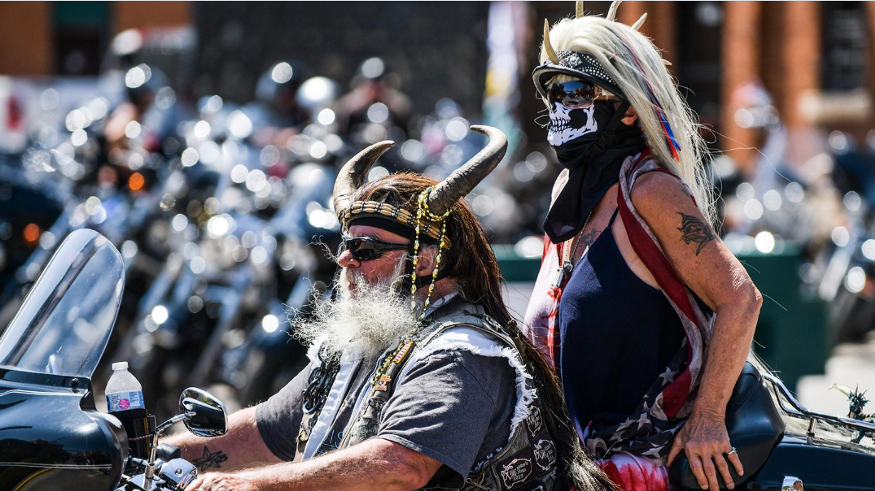 Via
Medium.com
As expected, there's not much concern for social distancing either:
Attendees in Sturgis are being encouraged, but not required, to wear masks. Few appeared to be doing so.
So far, as the town's Main Street fills with bikes and bars fill with bikers, there is scant evidence of social distancing. Visitors to this 80th edition of the cycle rally already greatly outnumber the 6,000 residents of Sturgis, wedged into the South Dakota hills.

A massive motorcycle rally drew thousands of maskless riders to the streets and bars of Sturgis, South Dakota, despite the rise in coronavirus cases throughout the U.S. https://t.co/vRTRM5wrV1 pic.twitter.com/lqSVvjuP3Z
— CBS News (@CBSNews) August 10, 2020
While the majority of city residents, based on polls, are said to be against holding the rally this year, the city council approved by firm majority to move forward, given especially the event has generated some
$800 million in total revenue
in recent years, based on the state's Department of Tourism figures. 
via Sturgis Motorcycle Rally Kicks Off With Bang Amid Virus Controversy: 84 arrests, 226 Citations, 18 Crashes In 24 Hours | Zero Hedge
https://jonsnewplace.wordpress.com/2020/08/13/sturgis-motorcycle-rally-kicks-off-with-bang-amid-virus-controversy-84-arrests-226-citations-18-crashes-in-24-hours/
Thanks to: https://jonsnewplace.wordpress.com