Pentagon set to launch new UFO task force
Posted on Friday, 14 August, 2020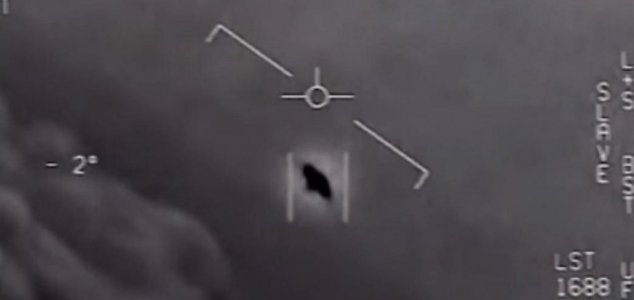 The Pentagon seems to be taking these videos seriously. Image Credit: US Navy
According to reports, a new task force dedicated to investigating UFOs will be unveiled in the next few days.
While the US government's secretive Advanced Aerospace Threat Identification Program (AATIP) closed its doors back in 2012, rumors had been circulating for years that efforts to investigate these objects didn't stop there; speculation that was seemingly confirmed in a report released back in July which suggested that the Office of Naval Intelligence continues to run such a program to this day.
Now though, it has been reported that the Pentagon may be about to announce a brand new UFO task force, at least, that is, according to two officials from the Department of Defense.
The new task force, which will be reportedly headed up by Deputy Secretary of Defense David Norquist, comes just months after the Pentagon released footage of US Navy pilots pursuing fast-moving objects over US airspace that it admitted were genuinely unidentified.
Such sightings would undoubtedly be the focus of any new investigative government task force. 
The Department of Defense however has so far failed to respond to media requests for comment.
"We have things flying over our military bases and places where we are conducting military exercises, and we don't know what it is and it isn't ours, so that's a legitimate question to ask," Sen. Marco Rubio - acting chairman of the Senate Intelligence Committee - said back in July.
"Frankly, if it's something from outside this planet, that might actually be better than the fact that we've seen some sort of technological leap on behalf of the Chinese or the Russians or some other adversary."
Source: The Hill

https://www.unexplained-mysteries.com/news/338818/pentagon-set-to-launch-new-ufo-task-force
Thanks to: https://www.unexplained-mysteries.com