Massive sinkhole swallows up cars in China
Posted on Wednesday, 19 August, 2020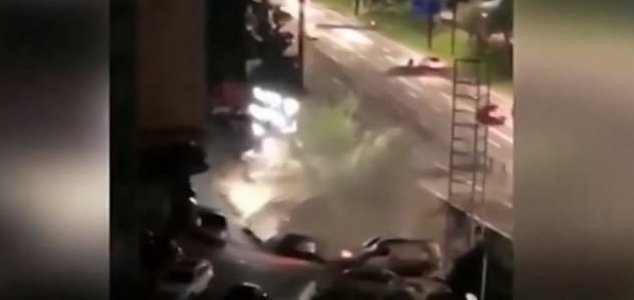 Incredibly nobody was injured. Image Credit: CCTV 13 / YouTube / Emre Arikan
Almost two dozen vehicles disappeared beneath the ground after a sinkhole opened up in China this week.
The idea that the ground can suddenly give way beneath your feet and swallow you up is a pretty terrifying one; for years we've seen video clips - especially from China - showing unsuspecting cars and pedestrians disappearing into the ground without any warning. 
This latest example, which occurred earlier today, serves as a stark reminder of just how dangerous sinkholes can be.
The footage, which was captured by a street CCTV camera in Sichuan province, shows an entire section of car park next to a shopping mall collapsing into the ground in a cloud of dust and debris.
According to reports, 21 vehicles were swallowed up, however miraculously nobody was injured.
It is believed that recent torrential rainfall in the region may have been responsible.
https://youtu.be/y0unHCKjuzM
https://www.unexplained-mysteries.com/news/338922/massive-sinkhole-swallows-up-cars-in-china
Thanks to: https://www.unexplained-mysteries.com