Famed treasure hunt creator dies, aged 90
Posted on Wednesday, 9 September, 2020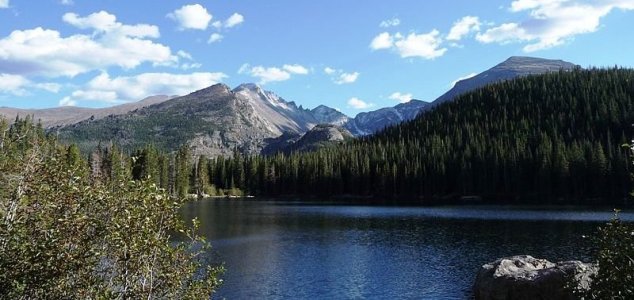 The hunt for the treasure claimed several lives. Image Credit: CC BY-SA 3.0 Daniel Mayer
Forrest Fenn, who famously hid a cache of valuables in the Rocky Mountains, died on Monday at his home.
A former United States Air Force pilot who recovered from a terminal cancer diagnosis later in life, Fenn was best known for setting up a famous treasure hunt that would endure for ten years.
It began with a book published in 2010 -
The Thrill of the Chase: A Memoir
- which contained a set of clues allegedly pointing to the treasure's location "in the mountains somewhere north of Santa Fe."
The treasure itself reportedly consisted of gold coins, jewels and other riches worth over $3 million.
As time went on and word of the treasure got around, dozens of hopeful treasure seekers ventured out into the mountains to locate it. Sadly however, the treacherous weather and terrain of the region proved too much for some to handle and several people lost their lives during the attempt. 
Ultimately though, just a few months before Fenn himself passed away, the treasure was found.
"It was under a canopy of stars in the lush, forested vegetation of the Rocky Mountains and had not moved from the spot where I hid it more than 10 years ago," he said.
The man who found it reportedly did not want his identity revealed but had proved to Fenn that he had indeed claimed the prize by sending him a photograph of the treasure.
"I don't know, I feel halfway kind of glad, halfway kind of sad because the chase is over," said Fenn.
https://youtu.be/bsRM6Dh8PbU
https://www.unexplained-mysteries.com/news/339416/famed-treasure-hunt-creator-dies-aged-90
Thanks to: https://www.unexplained-mysteries.com