NASA will pay you up to $25,000 for lunar soil
Posted on Saturday, 12 September, 2020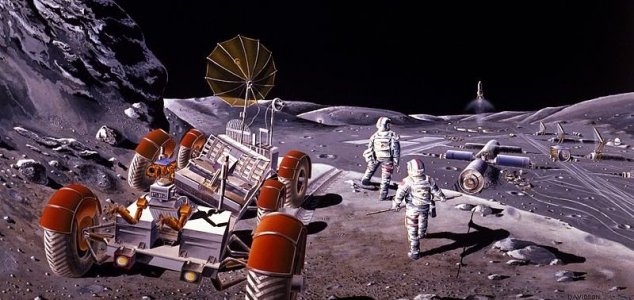 There's money to be made from lunar soil. Image Credit: NASA/Dennis M. Davidson
The space agency has tasked private firms with the job of collecting and returning samples of soil from the Moon.
With the first manned mission to the lunar surface in over 50 years drawing ever closer, NASA is now focusing on developing the technologies needed to make it possible for future astronauts to live and work on the Moon on a long-term, sustainable basis.
To this end, NASA administrator Jim Bridenstine announced on Thursday that the space agency would be actively purchasing samples of lunar soil from any commercial companies capable of actually recovering those materials from the lunar surface.
According to the announcement, the soil will be purchased for as much as $25,000 for 500 grams.
"The requirements we've outlined are that a company will collect a small amount of Moon 'dirt' or rocks from any location on the lunar surface, provide imagery to NASA of the collection and the collected material, along with data that identifies the collection location, and conduct an 'in-place' transfer of ownership of the lunar regolith or rocks to NASA," the press release reads.
"After ownership transfer, the collected material becomes the sole property of NASA for our use."
In essence, this could prompt the first commercial mining operations to take place off-world.
"We do believe we can extract and utilize the resources of the moon, just as we can extract and utilize tuna from the ocean," said Bridenstine.
Source: The Guardian

https://www.unexplained-mysteries.com/news/339494/nasa-will-pay-you-up-to-25000-for-lunar-soil