Forrest Fenn treasure discoverer comes forward
Posted on Friday, 25 September, 2020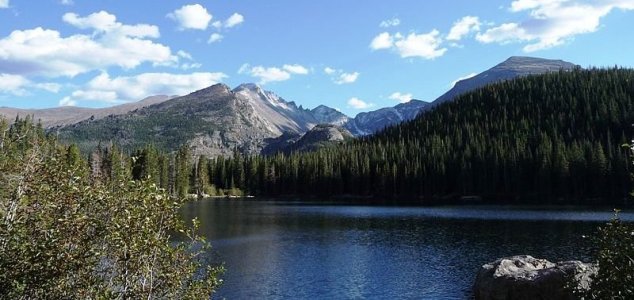 Some suspect that the mystery blogger may be a hoaxer. Image Credit: CC BY-SA 3.0 Daniel Mayer
An individual claiming to be the one who found Fenn's treasure has seemingly broken his silence in a blog post.
Consisting of a bronze chest filled with gold nuggets, rare coins and jewellery, this real-life treasure trove was allegedly hidden at a secret location by the late art dealer Forrest Fenn.
A former United States Air Force pilot who recovered from a terminal cancer diagnosis later in life, Fenn published a book - The Thrill of the Chase: A Memoir - which contained a set of clues allegedly pointing to the treasure's location "in the mountains somewhere north of Santa Fe."
While it took many years and cost several lives, the hunt for the treasure eventually yielded a result when an unnamed individual was confirmed to have discovered its whereabouts.
Now following the death of Fenn himself, the discoverer of the treasure - who continues to remain anonymous - has come forward in a blog post on the site medium.com.
"I am the person who found Forrest's famed treasure," he wrote.
"The moment it happened was not the triumphant Hollywood ending some surely envisioned; it just felt like I had just survived something and was fortunate to come out the other end."
According to the post, the search for the treasure took several months.
"I figured out the location where he wished to die (and thus, where his treasure was) back in 2018, but it took me many months to figure out the exact spot," he wrote.
"This treasure hunt was the most frustrating experience of my life. There were a few times when I, exhausted, covered in scratches and bites and sweat and pine pitch, and nearing the end of my day's water supply, sat down on a downed tree and just cried alone in the woods in sheer frustration."
"I spent about 25 full days of failure looking for the treasure at that location before getting it."
Sadly the post does not provide the exact location at which the treasure was found and there are some who have questioned the authenticity of the piece - claiming it to be a hoax.
Still, it does make for some interesting reading.
You can check out the post for yourself -
here
.
Source: Medium.com

https://www.unexplained-mysteries.com/news/339747/forrest-fenn-treasure-discoverer-comes-forward
Thanks to: https://www.unexplained-mysteries.com