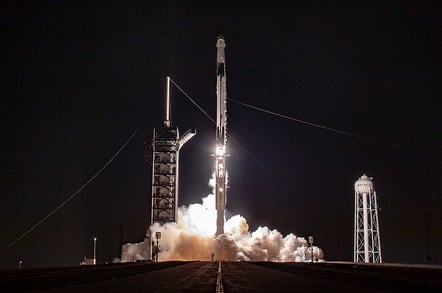 NASA Administrator Jim Bridenstine and leadership from NASA and SpaceX discuss the upcoming SpaceX Crew-1 mission, which will be the first crew rotational flight of a U.S. commercial spacecraft to the International Space Station. Astronauts Michael Hopkins, Victor Glover, and Shannon Walker of NASA and Soichi Noguchi of the Japan Aerospace Exploration Agency (JAXA) are targeted to launch on Oct. 31 at 2:40 a.m. EDT aboard the Crew Dragon from Launch Complex 39A at NASA's Kennedy Space Center in Florida.
https://youtu.be/NtYCAOiCisA
The heat shield on the SpaceX Demo-2 mission "had a little bit more erosion than they wanted to see," according to SpaceX VP Hans Koenigsmann. The tiles in the affected areas have been redesigned. Also, SpaceX had to tweak the parachute deployment sensors and have created a larger keep out zones for boats for splashdown.
https://youtu.be/aqLVkKDI1Cc
Crew Dragon's test flight with NASA astronauts Bob Behnken and Doug Hurley on board the spacecraft marked the return of U.S. human spaceflight and the first-time in history a commercial company successfully transported NASA astronauts to the International Space Station and back home to Earth.
https://youtu.be/FMi_m9-e9MU