UK's UFO files reveal West Midlands sightings
Posted on Saturday, 3 October, 2020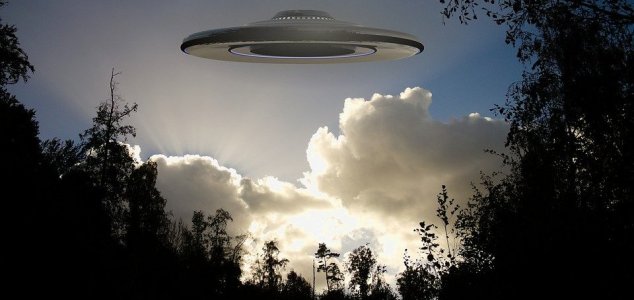 The Midlands has seen its fair share of UFOs. Image Credit: PD - Max Pixel
Recently declassified government documents include almost two dozen reports of UFOs over Worcestershire.
Back in January we reported that the Royal Air Force (RAF) had announced that, rather than sending UFO reports to the National Archives, it would be releasing them to the public - a move hailed as a significant step forward in the search for the truth behind the phenomenon.
Since then, reports detailing UFO cases over several areas of the country have been revealed including 21 historical sightings over Worcestershire, England between 1997 and 2009.
One such case, which was reported in 1998, involved multiple witnesses who observed extremely bright, oval-shaped objects and round, white objects in the skies over Evesham and Kidderminster.
In another incident, a bizarre object - described by witnesses as the shape of a teddy bear - was sighted passing over Bewdley, Hereford and Worcester.
Bright 'star-shaped' objects made multiple appearances too, including over Malvern on New Year's Eve 2001 and later over Worcester in 2002.
Then the following year, as many as eight spherical objects were observed moving in a straight line over Droitwich (this was long before Elon Musk's Starlink satellite program).
Other anomalous objects spotted over the area included a V-shaped formation of rapid-moving, noiseless lights over Malvern in 2009 and an orange craft over Evesham later the same year.
To date, no conclusive explanation has been found for any of these sightings.
Source: Ludlow Advertiser

https://www.unexplained-mysteries.com/news/339919/uks-ufo-files-reveal-west-midlands-sightings
Thanks to:
https://www.unexplained-mysteries.com