Preparations for Post Election Violence
Published: October 10, 2020
Source: ZeroHedge
As the country inches closer to the Nov. 03 presidential election, federal agencies, city governments, and local police forces are preparing for political and social instabilities, no matter the election outcome. 
Concerns are mounting that mass protests, violent confrontations between extremist groups, and widespread property damage could be seen on election day and days after. If the outcome of the election is undecided, chaos could linger for weeks, if not months. 
The prospects of civil unrest around election day have prompted a chain of US survival communities to "activate" - opening their doors for members to hunker down in bomb shelters, with an abundance of weapons and ammo, and years worth of food.
Reuters reports Fortitude Ranch doomsday camps in West Virginia and Colorado will open both facilities to members on election day because of the threat of social unrest. 
Fortitude Ranch's October newsletter suggested "looting and violence" across major US metro areas, similar to what was seen over the summer following the police killing of George Floyd, could follow the elections next month. The newsletter warned social instabilities could transform into long-term issues.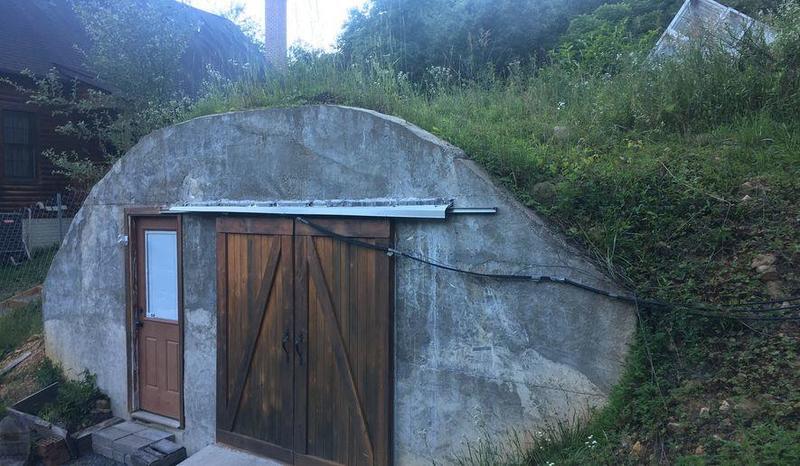 Reuters quotes the survival camp's CEO Drew Miller as pointing out that chatter on social media suggest election results could tilt the country into civil war. Miller did not rule out that possibility... 
"This will be the first time we have opened for a collapse disaster, though it may end up not being so," said Miller in an emailed statement. "We consider the risk of violence that could escalate in irrational, unpredictable ways into widespread loss of law and order is real."
Readers may recall, in April, we highlighted soaring demand for Fortitude Ranch's doomsday bunkers came as the virus pandemic resulted in nationwide lockdowns. We then suggested, given the socio-economic implosion, that a "social bomb" was getting ready to explode across Western cities. And it wasn't until late May, after Floyd was killed by police, that unrest broke out in Minneapolis and quickly spread across the country.
Fortitude Ranch describes itself as "a survival community equipped to survive any disaster and long-term loss of law and order," and its actual location(s) are unknown to non-members.
"Fortitude Ranch is a survival community equipped to survive any type of disaster and long-term loss of law and order, managed by full-time staff. Fortitude Ranch is affordable (about $1,000/person annually) because of large numbers of members and economies of scale. Fortitude Ranch is especially attractive to join because it doubles as a recreation and vacation facility as well as a survival retreat. Members can vacation, hunt, fish and recreate at our forest and mountain locations in good times, and shelter at Fortitude Ranch to survive a collapse," the company's website said.
At the moment, Fortitude Ranch has two locations in West Virginia and Colorado, with ten more locations expected in the coming years. The goal is to create a nationwide network of doomsday bunkers.
https://www.blacklistednews.com/article/78223/preparations-for-post-election.html
Thanks to: https://www.blacklistednews.com