Arch-debunker James Randi has died, aged 92
Posted on Thursday, 22 October, 2020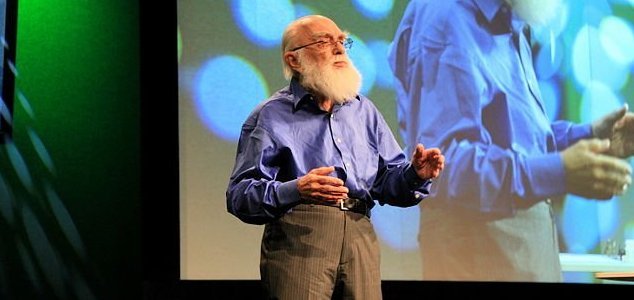 James Randi was a keen skeptic. Image Credit: CC BY 2.0 Steve Jurvetson
The Canadian-American stage magician and skeptic was well known for debunking fake psychics and frauds.
Born in Toronto in 1928, Randi developed an early interest in magic and dropped out of school at the age of 17 to become a conjurer at a carnival roadshow.
These tentative first steps into the world of showbusiness ultimately lead him to become one of the world's most recognisable stage magicians under the name 'The Amazing Randi'.
Over the next few decades he undertook several world tours, hosted numerous television specials and appeared on countless talk shows and performances where he would demonstrate his magic tricks and escapism expertise; even breaking records set by legendary escape artist Harry Houdini.
In later life, Randi became known as a staunch skeptic - using his knowledge of stage magic to expose people claiming to possess psychic powers such as Uri Geller with whom he had a life-long rivalry.
He believed that people like Geller used magic tricks and slight-of-hand to fool people into believing that they had special abilities - whereas, he often argued, as a magician he had been upfront about the fact that everything he was doing was a trick.
He wrote multiple books on the subject and successfully exposed several frauds including infamous 'psychic' James Allen Hydrick who claimed to be able to move objects with his mind.
His efforts to expose such individuals culminated in his offering of a $1 million prize to anyone who could prove that they had psychic powers - a sum that to this day has never been claimed.
The James Randi Educational Foundation confirmed his death from old age on October 21st.
He was 92.
https://youtu.be/7CASghTzNhc
https://www.unexplained-mysteries.com/news/340324/arch-debunker-james-randi-has-died-aged-92
Thanks to: https://www.unexplained-mysteries.com