100 intact sarcophagi unearthed near Cairo
Posted on Sunday, 15 November, 2020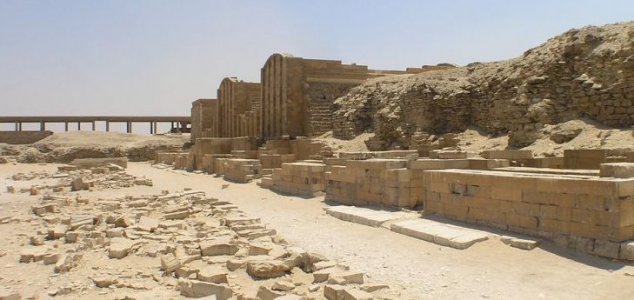 Saqqara is home to countless ancient Egyptian burials. Image Credit: CC BY-SA 3.0 Daniel Mayer
Egyptian authorities have revealed another significant discovery at the Saqqara necropolis south of Cairo.
The remarkable archaeological find, which consists of more than 100 sealed wooden sarcophagi, comes just one month after the discovery of 59 coffins in the same area.
Saqqara itself served as the necropolis for Memphis - the capital of ancient Egypt - and contains bodies interred over an extended period of more than 3,000 years.
It is believed that the newly unearthed coffins, which were found in three burial shafts descending 12ft into the ground, contain the mummified remains of some of the region's top officials.
"Saqqara has yet to reveal all of its contents. It is a treasure," said Egypt's Antiquities and Tourism Minister Khaled al-Anani. "Excavations are still underway."
"Whenever we empty a burial shaft of sarcophagi, we find an entrance to another."
In addition to the coffins, archaeologists also discovered several dozen statues and funerary masks.
One statue, which was found in the tomb of a 6th dynasty judge, is thought to depict an individual by the name of Heteb Ka who was "venerated by the king."
"The beauty of the statue... is seen in the intricacy of its eyebrows, moustache, and eyelashes. It is absolutely beautiful and wonderful," said Mostafa Waziri, secretary-general of Egypt's Supreme Council of Antiquities.
The newfound coffins will now be distributed between Egypt's many museums and put on display.
https://youtu.be/AFZOVO7Bb-8
https://www.unexplained-mysteries.com/news/340880/100-intact-sarcophagi-unearthed-near-cairo
Thanks to: https://www.unexplained-mysteries.com