German Enigma machine found in the Baltic Sea
Posted on Sunday, 6 December, 2020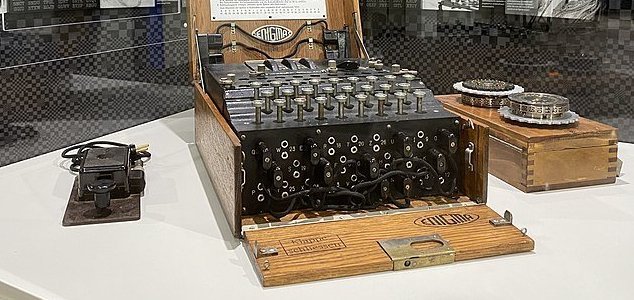 A fully restored Enigma machine. Image Credit: CC BY-SA 4.0 CMoAGeorgia
Divers searching for fishing nets have uncovered one of the infamous code machines used during World War II.
Known as the Enigma machine, this typewriter-like encryption device was used to great effect by all branches of the German military during the war until a team of codebreakers - including Alan Turing - cracked the code at Bletchley Park, England and gave the Allies a significant advantage.
These days there are only around 250 surviving Enigma machines left, which makes this latest discovery in the Baltic Sea so significant.
It was found by divers on the seabed in the Bay of Gelting off the north-east coast of Germany.
According to Dr Jann Witt - a historian from the German Naval Association - the machine was most likely thrown overboard from a German warship near the end of World War II.
It was not, as some had suspected, from a scuttled submarine because German U-boats used Enigma machines with four rotors, while this one only has three.
Dr Ulf Ickerodt - head of the state archaeological office in Schleswig-Holstein - indicated that the recovered machine would be restored through a long and delicate process that will take over a year.
If the restoration goes well, the device will likely end up on display at the state's archaeology museum.
RG Poulussen
@rgpoulussen
Enigma machine found in Baltic. #WW2 #HISTORY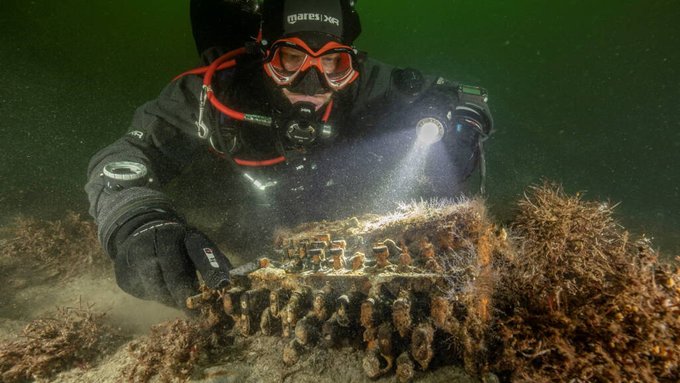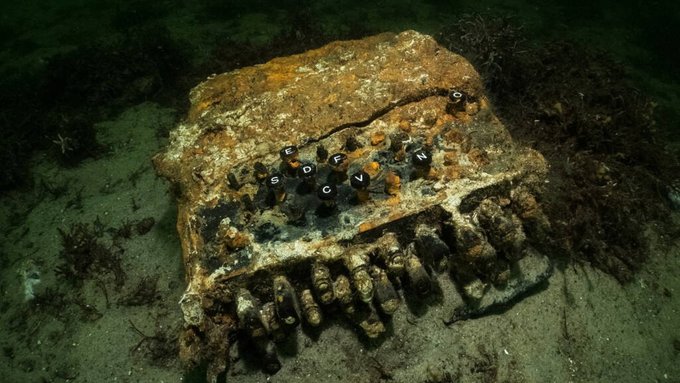 5:47 AM · Dec 4, 2020
1.6K
201 pe
https://www.unexplained-mysteries.com/news/341551/german-enigma-machine-found-in-the-baltic-sea
Thanks to: https://www.unexplained-mysteries.com