2020 has been another bumper year for Nessie
Posted on Thursday, 10 December, 2020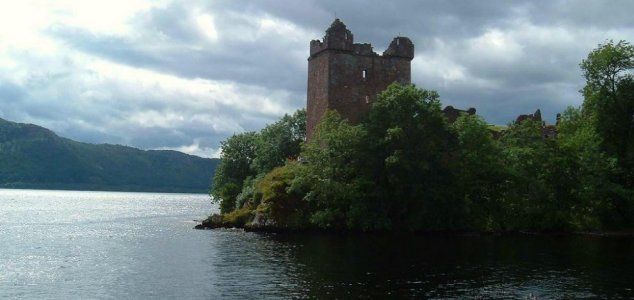 Nessie sightings are showing no sign of slowing down. Image Credit: CC 2.0 Dave Conner
Despite the lack of tourists, there have been 12 reported sightings of the Loch Ness Monster this year.
There are few cryptozoological creatures as well known as the Loch Ness Monster - an elusive plesiosaur-like beast said to lurk in the depths of Scotland's most voluminous loch.
Back at the end of last year we reported that there had been a bumper number of sightings over the preceding 12 months, with Gary Campbell - keeper of the Official Loch Ness Monster Sightings Register - declaring that 2019 was one of the busiest on record with a total of 18 sightings.
Now it turns out that 2020 isn't far behind with 12 reported sightings of the monster so far - a particularly impressive figure given how few tourists have been to the loch during the pandemic.
These include:
Man records 'Nessie' on Loch Ness webcam
On April 13th, a monster sighting was reported by Eoin O Faodhagain who had been checking the live feed of the official webcam just after 8am when he spotted something moving in the water.
New Loch Ness Monster photographs emerge
A series of images were captured by Southampton resident Steve Challice who had been on holiday in Scotland in September with his brother during a visit to Urquhart Castle.
Couple spots 'bus-sized' creature in Loch Ness
Corey Sturrock and his wife had been out for a walk along the shoreline at Dores back in September when they encountered a large unidentified creature in the water.
Mystery object picked up by sonar in Loch Ness
Cruise Loch Ness director Ronald Mackenzie captured evidence of a 32ft-long object 500ft beneath the surface of the loch while out on the water back in October.
Source: Ross-shire Journal

https://www.unexplained-mysteries.com/news/341710/2020-has-been-another-bumper-year-for-nessie
Thanks to: https://www.unexplained-mysteries.com