Mass extinctions follow 27-million-year cycle
Posted on Monday, 14 December, 2020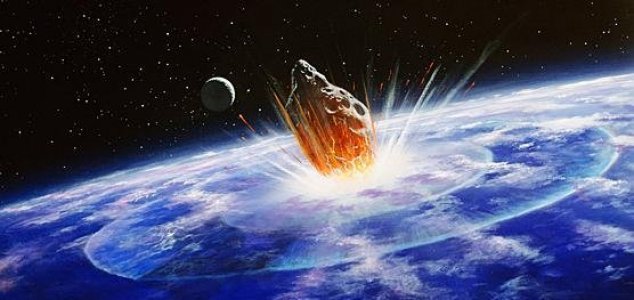 Are we overdue a mass extinction event ? Image Credit: NASA
Scientists have determined that mass extinctions have occurred throughout history with striking regularity.
Multiple times throughout history, combinations of catastrophic events have resulted in the mass extinction of countless plant and animal species, both on land and in the oceans.
It is these events that brought about the evolution (and demise) of the dinosaurs, as well as the ultimate emergence of our ancestors and all of the animals that we see today.
Exactly what caused these mass extinction events however - and whether or not we are overdue for another one - has long remained a topic of heated debate among scientists.
Now a new study based on a new analysis of the dates of mass extinctions, as well as on the ages of major asteroid impact craters and other physical traces of catastrophic events, has revealed that mass extinctions occur approximately once every 27.5 million years.
The discovery lends credence to the idea that some sort of cyclical system may be at work, however it remains unclear exactly what process might be responsible for this.
Some scientists have speculated that major volcanic eruptions might occur due to long-term periodic cycles deep within the Earth, while others have suggested that an undiscovered body in the outer solar system with an extremely wide orbit could be periodically flinging space rocks in our direction every few million years when it passes closest to Earth.
It is worth noting of course that if the 27.5 million year figure is accurate - and given that the last mass extinction event happened 66 million years ago - we may be long overdue another one.
Source: Slashgear

https://www.unexplained-mysteries.com/news/341855/mass-extinctions-follow-27-million-year-cycle
Thanks to: https://www.unexplained-mysteries.com