Bill Barr Out As Attorney General
Date: December 14, 2020Author: Nwo Report  
Comes after reports revealed Barr had known Hunter Biden was under investigation for months before election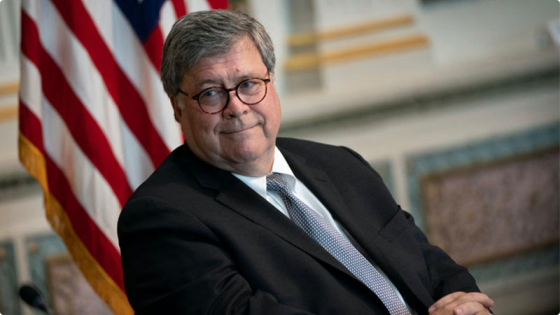 Source:
Jamie White
President Trump announced Monday that Attorney General William Barr would step down from his post on December 23rd.
"Just had a very nice meeting with Attorney General Bill Barr at the White House. Our relationship has been a very good one, he has done an outstanding job! As per letter, Bill will be leaving just before Christmas to spend the holidays with his family," Trump tweeted.
Trump included Barr's letter of resignation, adding that "Deputy Attorney General Jeff Rosen, an outstanding person, will become Acting Attorney General. Highly respected Richard Donoghue will be taking over the duties of Deputy Attorney General. Thank you to all!"
Barr's sudden departure comes after reports emerged showing the Attorney General had known Joe Biden's son Hunter Biden had been under criminal investigation for months before the presidential election.
https://nworeport.me/2020/12/14/bill-barr-out-as-attorney-general/
Thanks to: https://nworeport.me