Cottingley fairies photograph goes on display
Posted on Saturday, 19 December, 2020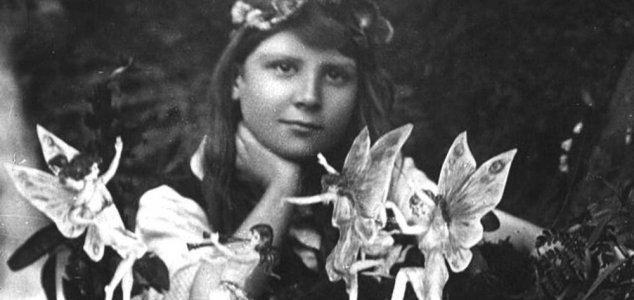 'Frances and the Fairy Ring'. Image Credit: Elsie Wright / PD
The oldest known surviving contact print of one of the original Cottingley fairies photos is now on display.
The story of the Cottingley fairies came from the unlikeliest of sources - two young cousins, Elsie Wright and Frances Griffith, from Cottingley, England.
The pair, who would often play near a stream at the bottom of Elsie's mother's garden, claimed that there were fairies living there. To prove it, Elsie one day borrowed her father's camera and the girls spent 30 minutes taking pictures of them.
The photographs, which were considered highly convincing at the time, went public in mid-1919 and quickly become famous across the country. Many believed the fairies to be real, including author and spiritualist Sir Arthur Conan Doyle who included the photos in a magazine article he'd written.
The mystery of the Cottingley fairies would go on to endure for over 60 years until finally, in 1983, the two cousins admitted that the photographs had been faked using cut-out illustrations from a book.
Both however remained adamant that they had genuinely seen fairies at the bottom of the garden.
Now the very first image developed in 1917 from the original 'Frances and the Fairy Ring' negative has gone up on display at The Museum of the Weird in Austin, Texas.
"Museum of the Weird owner Steve Busti says that he acquired the historic photograph last year, when he placed the winning bid at the April 11, 2019 auction of original Cottingley Fairies artifacts, organized by Dominic Winter Auctioneers," the press release states.
"This particular contact print is also noteworthy for being reproduced in the May 1985 British Journal of Photography issue where editor Geoffrey Crawley exposed the Cottingley Fairies affair as a hoax."
Source: Museum of the Weird

https://www.unexplained-mysteries.com/news/342058/cottingley-fairies-photograph-goes-on-display
Thanks to: https://www.unexplained-mysteries.com