Is our galaxy filled with dead civilizations ?
Posted on Sunday, 20 December, 2020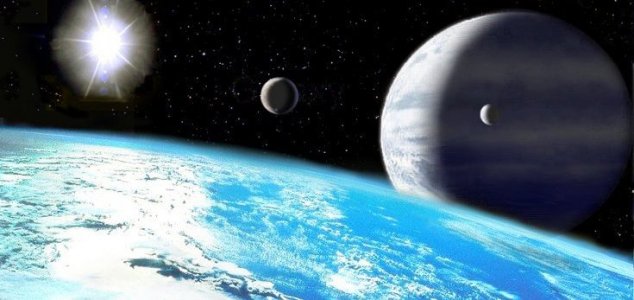 Has most intelligent alien life wiped itself out ? Image Credit: CC BY-SA 3.0 Luciano Mendez
A new study has suggested that most alien civilizations may have already destroyed themselves.
Finding evidence that we are not alone in the universe has been a life-long pursuit for many astronomers, despite the task being akin to searching for a needle in a haystack.
Now though, a new study written by three physicists from the California Institute of Technology ( as well as one school pupil ) has put forward the rather unfortunate conclusion that most of the intelligent alien civilizations in the Milky Way galaxy will have most likely destroyed themselves long ago.
The research involved a combination of modern astronomy and statistical modelling to calculate the emergence and destruction of intelligent civilizations over time.
The study has effectively produced what could be considered to be an updated version of the famous Drake equation - a formula created by astronomer Frank Drake and popularized by astronomer Carl Sagan which attempted to determine the number of intelligent extraterrestrial civilizations in our galaxy based on multiple factors such as the number of planets that form and how many of those develop life.
"Since Carl Sagan's time, there's been lots of research," said study co-author Jonathan H. Jiang.
"Especially since the Hubble Space Telescope and Kepler Space Telescope, we have lots of knowledge about the densities [of gas and stars] in the Milky Way galaxy and star formation rates and exoplanet formation ... and the occurrence rate of supernova explosions."
The study authors ultimately determined that any civilizations that do exist today in the Milky Way will be relatively young, with most of the older ones having already wiped themselves out.
They will also be situated mainly along a band of sun-like stars approximately 13,000 light-years from the galactic core.
Given that we have no idea how long it might take any given civilization to destroy itself, however, it would be fair to say that there is still a significant margin for error with these findings.
Source: Live Science
https://www.unexplained-mysteries.com/news/342113/is-our-galaxy-filled-with-dead-civilizations
Thanks https://www.unexplained-mysteries.com