Body found in freezer at old haunted house
Posted on Wednesday, 6 January, 2021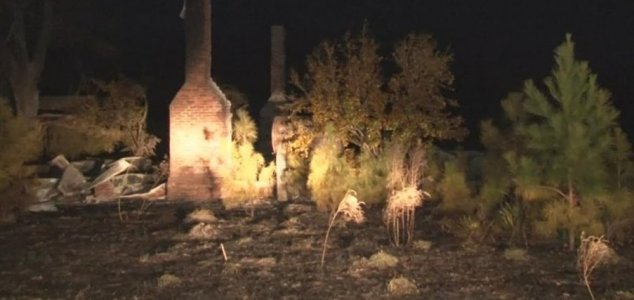 The house in question has since burned down. Image Credit: YouTube / News 19 WLTX
Police in South Carolina are investigating after a body was found by a group of amateur ghost hunters.
According to reports, a group of eight youths had gone to the abandoned home in the town of Norway, Orangeburg County, on Sunday in search of evidence of paranormal activity.
They found more than they bargained for however when, upon opening up an old freezer, they discovered a badly decomposed body wearing blue jeans and socks.
Deputies from the local sheriff's department later confirmed that a body had indeed been found.
An investigation is now underway to determine who the person is and how they died, however the advanced state of decomposition has made this a challenging task.
"This process will take some time as we methodically investigate this case to ensure proper closure and positive results," the coroner's office stated.
The mystery has since deepened even further still after it was reported that the house in question had burned to the ground on Tuesday, leaving nothing but a smouldering ruin.
It is currently unclear what started the fire or who might have been responsible.
https://youtu.be/csxTyvV5iJk
https://www.unexplained-mysteries.com/news/342732/body-found-in-freezer-at-old-haunted-house
Thanks to: https://www.unexplained-mysteries.com