New Videos Show Police Opened Capitol Building For Protesters: 'I Disagree With It But I Respect You...'
Published: January 9, 2021
Source: Chris Menahan, Information Liberation
What the media is falsely reporting was an "insurrection" was actually a mostly peaceful protest where American citizens were allowed into the Capitol by police who said they "respect" their right to protest, new videos make clear.
You can see in this video that police opened the door for protesters and one cop told them, "I disagree with it but I respect you [ineligible]," presumably saying that he disagrees with their beliefs but respects their right to protest.
Christina Bobb
@christina_bobb
Capitol police open doors for the protestors. They stand aside and invite them inside.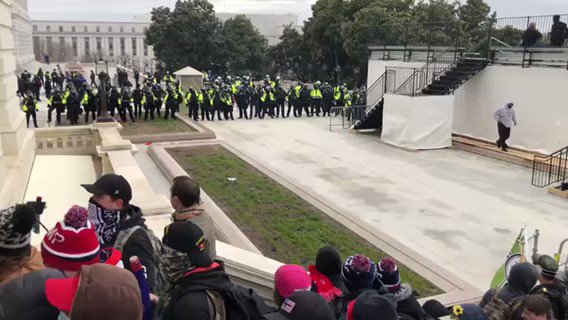 11:29 AM · Jan 8, 2021
a⁷
@moonddng
they didn't "breach" or "storm" the capitol building THEY WERE LET IN
2:59 PM · Jan 6, 2021
MORE HERE: https://www.blacklistednews.com/article/78968/new-videos-show-police-opened-capitol-building-for-protesters-i-disagree-with-it-but-i-respect.html
Thanks to: https://www.blacklistednews.com