Rep Marjorie Taylor Greene – I Will File Articles Of Impeachment Against Biden The Day After His Inauguration
By Rusty Weiss
January 14, 2021 at 1:21pm
Newly elected Rep. Marjorie Taylor Greene is vowing to introduce articles of impeachment against Joe Biden the day after his inauguration.
Greene (R-GA) announced her intentions during an interview with Newsmax on Wednesday, the day House Democrats and ten Republicans spent all of eight hours impeaching President Trump for a second time.
She cites Biden's alleged links to his son's business dealings with China as motivation.
"We cannot have a president of the United States [Biden] that is willing to abuse the power of the office of the presidency and be easily bought off by foreign governments, foreign Chinese energy companies, Ukrainian energy companies," Greene insisted.
"So on January 21, I will be filing articles of impeachment on Joe Biden."
Marjorie Taylor Greene
@mtgreenee
On January 21st, I'm filing Articles of Impeachment on President-elect @JoeBiden. 75 million Americans are fed up with inaction. It's time to take a stand. I'm proud to be the voice of Republican voters who have been ignored. #ImpeachBiden #QuidProJoe #BidenCrimeFamily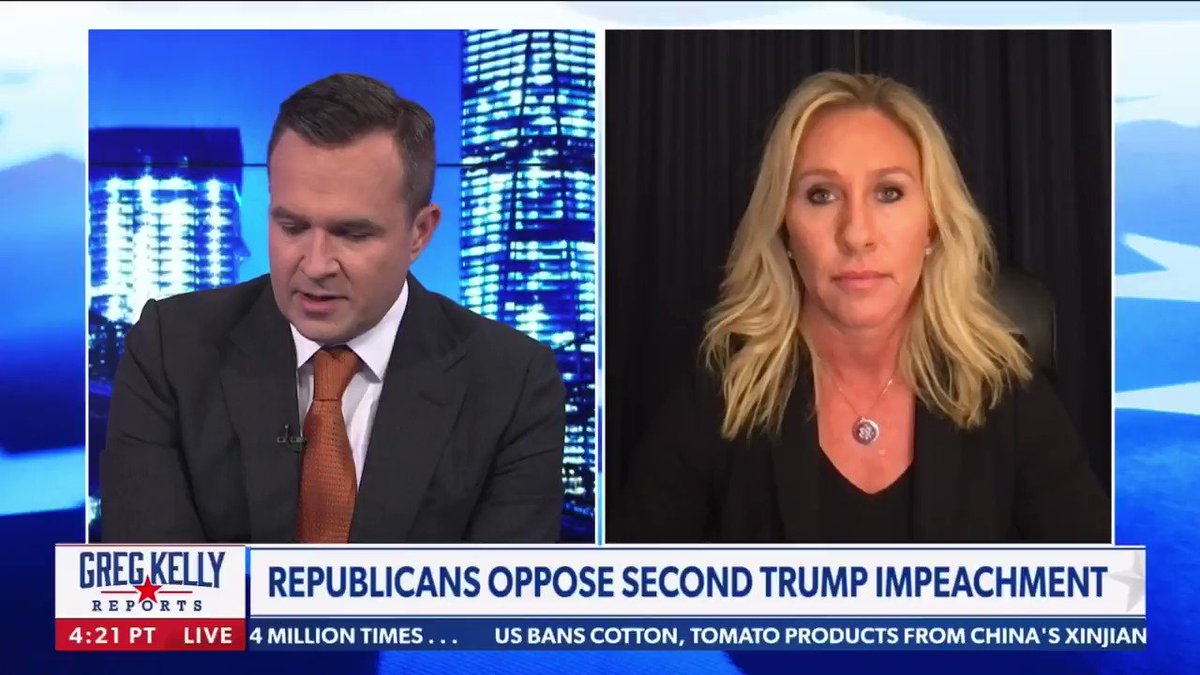 6:52 PM · Jan 13, 2021
https://thepoliticalinsider.com/rep-marjorie-taylor-greene-i-will-file-articles-of-impeachment-against-biden-the-day-after-his-inauguration/?utm_campaign=TPI01142021afternoon&utm_source=criticalimpact&utm_medium=email&utm_content=8defbef99449296aa6473c7b9fa19141&source=TPICI
Thanks to: https://thepoliticalinsider.com