Quarter of all bee species missing since 1990s
Posted on Saturday, 23 January, 2021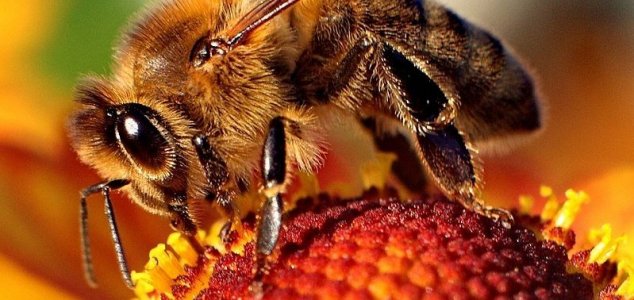 Where have all the bees gone ? Image Credit: CC BY-SA 4.0 Maciej A. Czyzewski
A new study has revealed that 25% of all known bee species have not been seen in as much as 30 years.
The global decline in bee populations has been one of the most enduring mysteries of the 21st Century. Even today, scientists are still struggling to explain exactly what has been causing it.
Now a new study from the Consejo Nacional de Investigaciones Cientificas y Tecnicas (CONICET) in Argentina has revealed that, since the 1990s, as much as a quarter of all known species of bees have stopped appearing in global records, despite the number of records overall being much greater.
While this doesn't necessarily mean that all those bee species have gone extinct, it does seem to suggest that they are no longer being observed living in the wild.
"With citizen science and the ability to share data, records are going up exponentially, but the number of species reported in these records is going down," said study first author Eduardo Zattara of the Pollination Ecology Group from the Institute for Research on Biodiversity and the Environment.
"It's not a bee cataclysm yet, but what we can say is that wild bees are not exactly thriving."
"Figuring out which species are living where and how each population is doing using complex aggregated datasets can be very messy. We wanted to ask a simpler question: what species have been recorded, anywhere in the world, in a given period? "
In addition to identifying an overall decline in bee populations over the last 30 years, the researchers also discovered that certain bee families had declined more than others.
"It's important to remember that 'bee' doesn't just mean honeybees, even though honeybees are the most cultivated species," said Zattara.
"Our society's footprint impacts wild bees as well, which provide ecosystem services we depend on."
Source: Phys.org

https://www.unexplained-mysteries.com/news/343297/quarter-of-all-bee-species-missing-since-1990s
Thanks to: https://www.unexplained-mysteries.com