GOP Rep Supports $1400 Stimulus Checks — But ONLY If You Get COVID Vaccine
Date: January 24, 2021Author: Nwo Report  
Steve Stivers (R-Ohio) floats what amounts to vaccination coercion by threatening to withhold stimulus unless recipients take COVID-19 jab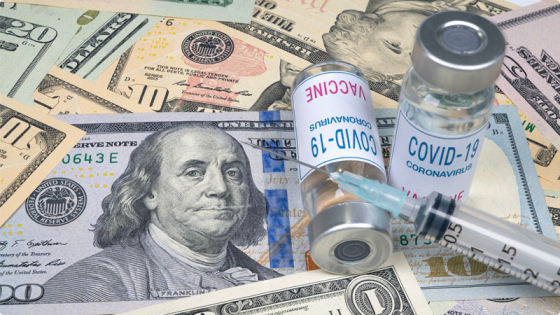 Source:
Jamie White
A Republican congressman said he agrees with doling out $1,400 stimulus checks to Americans, but only on the condition that they take the COVID-19 vaccine.
Rep. Steve Stivers (R-Ohio) said Thursday that he wants Joe Biden to make economic stimulus payments available only to people who got vaccinated.
"I hope the administration will look at that option because we actually buy something with our $1,400 — and that's herd immunity," Stivers told
Yahoo Finance Live.
Biden has called for a $1.9 trillion economic relief plan after just passing a $900 billion stimulus package.
Stivers failed to mention how withholding stimulus to Americans reluctant to take the COVID vaccine would actually help, but said that if the U.S. government was to take on trillions more in debt, it should be "for the right things."
"It should be debt for the right things," said Stivers. "The quickest thing we need to do if we really want to help the American people, is get this economy turned back on — get people back to work, get kids back in school, get ourselves some herd immunity, get the vaccine distributed as quick as we can and get the uptake rate up."
"That's why I'd be willing to accept a $1,400 stimulus check if people are willing to take the vaccine," he added.
Stiver's disturbing remarks come as many companies, including airlines and concert venues, have already indicated that they would require proof of COVID vaccinations to use their services.
https://nworeport.me/2021/01/24/gop-rep-supports-1400-stimulus-checks-but-only-if-you-get-covid-vaccine/
Thanks to: https://nworeport.me