Has the Nazca Lines mystery been solved ?
Posted on Wednesday, 27 January, 2021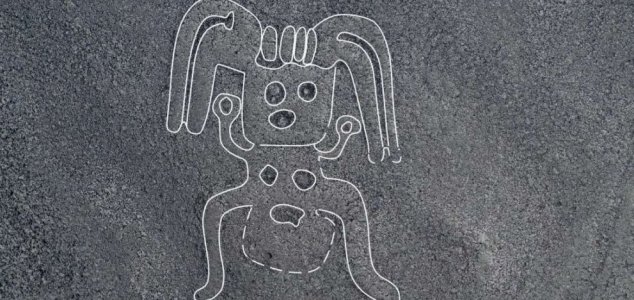 Were the Nazca Lines designed to transport water ? Image Credit: Yamagata University / IBM
A new archaeological study has reportedly discovered the true purpose of the enigmatic Peruvian geoglyphs.
Situated on a remote arid plateau in southern Peru, the Nazca Lines are a series of spectacular artistic designs, including images of spiders, monkeys, hummingbirds, fish and lizards, which were etched in to the desert floor around 2,000 years ago.
The designs were produced by removing the red colored pebbles that litter the desert to unveil the white dusty ground underneath.
Some of the drawings are huge and measure up to 200 meters across.
Exactly how and why the ancient people who once lived in the region created these geoglyphs remains unclear, but now a team of archaeologists headed up by Spanish engineer Carlos Hermida believe that they have finally found the answer.
The Nazca Lines, they argue, were a complex irrigation system designed to bring water to the plains.
"Not only have we unveiled the mystery with numerous and conclusive proofs, but we have also discovered a system that can save millions of lives around the world," said Hermida.
The team's findings will be officially presented next month.
"The disclosure of this study will lead us to understand from now on the famous Nazca Lines as a complex system of water management for the irrigation of vast extensions of the desert, which had the objective of controlling it and taking advantage of it in the different seasons of the year in the face of such changing humidity conditions in that region," the official press release reads.
Source: Digital Journal

https://www.unexplained-mysteries.com/news/343224/has-the-nazca-lines-mystery-been-solved
Thanks to: https://www.unexplained-mysteries.com