Musk: 'seeking aliens is a waste of time'
Posted on Saturday, 13 February, 2021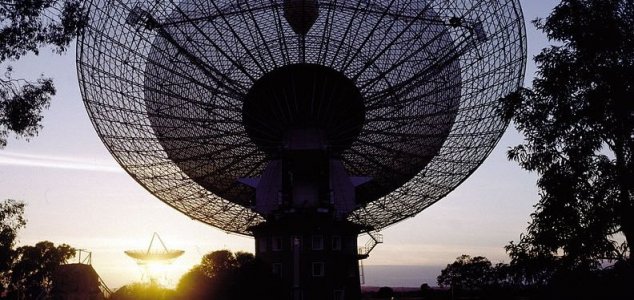 Is the hunt for alien life a futile endeavour ? Image Credit: CC BY 3.0 John Masterson, CSIRO
During a recent interview, SpaceX CEO Elon Musk talked about aliens and the futility of looking for them.
With his sights set firmly on sending humans to Mars in the coming decades, Musk is certainly no stranger to fielding questions about the possibility of intelligent extraterrestrial life in the universe.
Speaking during an episode of
The Joe Rogan Experience
, Musk - who recently became the world's richest man - seemed somewhat skeptical about the topic.
"Honestly, I think I would know if there were aliens," he said. "I mean, if they wanted us to know [about them], they could just show up and walk down main street like 'hey, I'm an alien check me out.'"
"'Here's my spaceship, I just landed in the middle of Time Square.' [Then] we'd be like, 'Okay, we believe you.' They are very subtle, these aliens."
Rogen followed up by asking Musk how much he thought about UFOs during his work at SpaceX.
"Zero," he replied. "If they show up, I'm like, 'Great, this is new information' like, 'Where were you guys up until now?' If I see some evidence for aliens, I'll be the first [to be like] 'ahh aliens.'"
As for the hunt for evidence of alien life, Musk is adamant that this is a waste of time.
"If there are aliens, they are just very subtle," he said. "They're being pretty shy. So, as far as we can tell there's none nor are we seeing signals from any other solar system."
Source: Alt Press

https://www.unexplained-mysteries.com/news/343880/musk-seeking-aliens-is-a-waste-of-time
Thanks to: https://www.unexplained-mysteries.com