Gas Prices Have Exploded Since Biden Entered Office
Date: February 23, 2021Author: Nwo Report 
This spells poorly for working Americans.
Source:
Richard Moorhead
In the month since Fraudulent President Joe Biden entered the US presidential palace, gas prices have risen to an extent previously unseen since before the advent of the coronavirus pandemic.
Gas prices are up more than 10 cents a gallon nationwide in the last week alone. Some have pointed out increases in price that are even greater, with gas prices rising sixty cents a gallon in some areas of Texas since December.
AAA's national average gas price is listed at $2.63 for a gallon of standard gasoline, increasing a full 25 cents per gallon since the day of Biden's inauguration.
Biden ended the construction of the Keystone XL pipeline, a pipe from Canada that would have allowed the flow of crude oil without a need for polluting trucks and freight trains.
Biden's Department of Energy denied a request from the Electric Reliability Council of Texas to temporarily waive some environmental standards during the onset of the winter storm, preventing Texas' oil infrastructure from producing enough fuel to keep the state's homes heated and provided with electricity in the historic storm.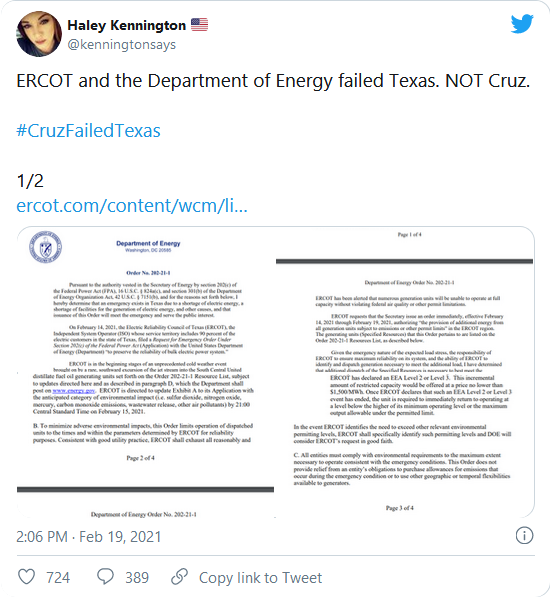 This development harms middle and working-class Americans the most, a constituency that Biden has pledged to secure economic relief for in a campaign promise he's yet to deliver anything on. It's likely that the price of gasoline will rise even more in the coming months, with Biden moving to enact green energy requirements even as working Americans are faced with unprecedented economic insecurity. The Democrat's promises to Al Gore and the green energy lobby are more important than economic reality, it seems.
The vast majority of Americans don't have the luxury of commuting to work on Amtrak rail everyday. Until Biden can actually deliver anything for the everyday American in terms of coronavirus relief, all he's done is take money from their pocket during the coronavirus recession by ensuring an increase in gas prices.
https://nworeport.me/2021/02/23/gas-prices-have-exploded-since-biden-entered-office/
Thanks to: https://nworeport.me