Following Texas, Mississippi Drops Covid Mask Mandate
Date: March 3, 2021Author: Nwo Report 
Both states follow Florida's lead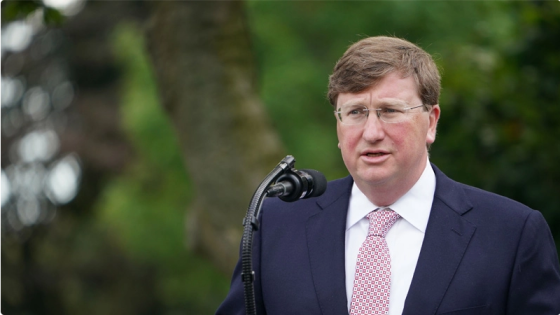 Source:
Kit Daniels
Mississippi has dropped its Covid-19 mask mandate not long after Texas lifted its own decree.
Mississippi Gov. Tate Reeves says, starting Wednesday, his state is lifting the mandate in addition to allowing businesses to operate at full capacity.
"Starting tomorrow, we are lifting all of our county mask mandates and businesses will be able to operate at full capacity without any state-imposed rules," he announced. "Our hospitalizations and case numbers have plummeted, and the vaccine is being rapidly distributed. It is time!"
Reeves's announcement comes right after Texas Gov. Greg Abbott said he was lifting his state's mask mandate and business capacity restrictions, although Abbott's decree doesn't go into effect until next week.
The timing of both announcements suggests the governors are talking to each other, and are likely being prodded by Florida Gov. Ron DeSantis who made the first major moves against mask mandates.
"We are in an oasis of freedom in a nation that's suffering from the yoke of oppressive lockdowns,'' the governor said during a recent CPAC speech. "We look around in other parts of our country, and in far too many places, we see schools closed, businesses shuttered and lives destroyed."
"And while so many governors over the last year kept locking people down, Florida lifted people up."
In November, DeSantis blocked local governments from enforcing their own mask mandates throughout the Sunshine State, and said that Florida wouldn't enact another statewide lockdown.
"The governor will not lock down and hurt families who can't afford to shelter in place for six weeks, especially not for a virus that has a 99.8% survival rate," his office stated at the time.
https://nworeport.me/2021/03/03/following-texas-mississippi-drops-covid-mask-mandate/
Thanks to: https://nworeport.me