New warp drive patent has emerged online
Posted on Saturday, 6 March, 2021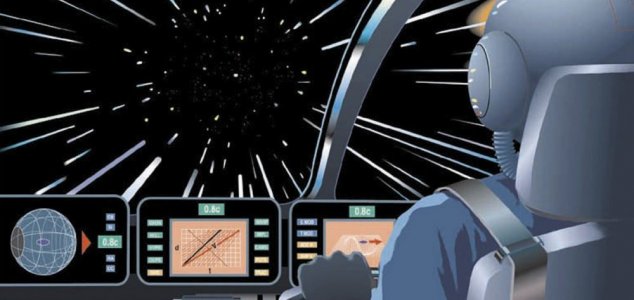 Could warp drive be the real deal ? Image Credit: NASA
A fascinating new patent for a real-life warp drive has been published by two engineers from Chicago.
Anyone familiar with Star Trek will know what we mean when we talk about warp drive - a theoretical means of propulsion enabling a spacecraft to travel much faster than the speed of light.
Over the years several scientists and engineers have attempted to create their own designs for a possible warp drive, to varying degrees of success, however to date nobody has ever been able to actually build one - these concepts remain purely theoretical, at least for now.
One major advocate of the idea of warp drive is undergraduate engineer Joseph Agnew who has been focusing his efforts on a theoretical implementation known as Alcubierre Warp Drive (which was itself designed by Mexican mathematician and physicist Miguel Alcubierre.)
According to the theory, this real-world warp drive would work by stretching the fabric of space-time in a wave, contracting the space in front of the ship and expanding the space behind.
More recently, two engineers from Chicago - Jessica Gallanis and Eytan Halm Suchard - have put forward their own patent application for a variation on Alcubierre's design that they call the Alcubierre-White Warp Drive (which also incorporates improvements by NASA's Harold G. 'Sonny' White.)
Their proposal flew mostly under that radar last year just as the coronavirus pandemic kicked off, meaning that it has only recently started to gain more traction and news coverage.
According to the patent, the new warp drive concept "uses two Alcubierre gravitational walls to achieve a warp drive effect as means of propulsion while surrounding or enclosing a cavity or space where passengers can travel."
"[Alcubierre] suggested a method for changing the metric of space-time and creating a space-time warp bubble such that while from outside the bubble, the bubble can advance in superluminal speed, from within the bubble the speed is much lower than the speed of light," they wrote.
"If sufficient warping is achieved, ship speed is slower than light speed within the region that surrounds it-even if it is moving faster-than-light with respect to Earth."
Whether such a thing can actually be built in real-life however remains unclear, but it is certainly a fascinating look at a potential technology that could one day enable us to travel to the stars.
Source: The Debrief

https://www.unexplained-mysteries.com/news/344398/new-warp-drive-patent-has-emerged-online
Thanks to: https://www.unexplained-mysteries.com