Scientists to recreate 2,000-year-old 'computer'
Posted on Saturday, 13 March, 2021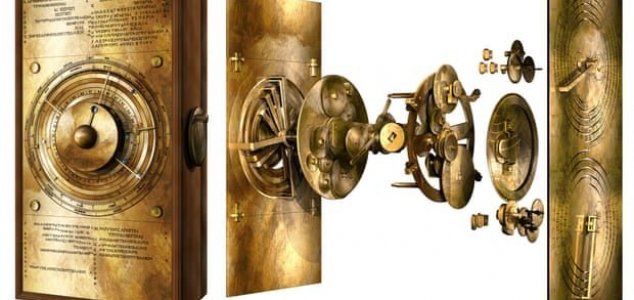 The device was remarkably complex for its time. Image Credit: Tony Freeth / UCL
3D computer modelling has enabled researchers to build up an image of the enigmatic Antikythera Mechanism.
Generally considered to be one of the most important archaeological discoveries of all time, the remarkable 2,000-year-old mechanism is believed to be a form of early astronomical computer.
How the ancient Greeks developed the device, which is filled with a staggeringly intricate array of bronze gears, remains something of a mystery - especially given the time period it was built in.
Originally retrieved from a shipwreck by sponge divers, the mechanism was found alongside an array of other artefacts including coins, jewelry, pottery and statue fragments.
Now, 120 years after its discovery, this mysterious ancient 'computer' has been brought to life like never before by scientists at University College London who used 3D computer modelling to recreate the device's entire front panel in stunning detail.
"The Sun, Moon and planets are displayed in an impressive tour de force of ancient Greek brilliance," wrote study author Professor Tony Freeth.
"Ours is the first model that conforms to all the physical evidence and matches the descriptions in the scientific inscriptions engraved on the mechanism itself."
Eventually, the team hopes to produce a full-size, working replica of the original device.
Source: BBC News

https://www.unexplained-mysteries.com/news/344605/scientists-to-recreate-2000-year-old-computer
Thanks to: https://www.unexplained-mysteries.com