Musk posts 'strongest argument against aliens'
Posted on Friday, 26 March, 2021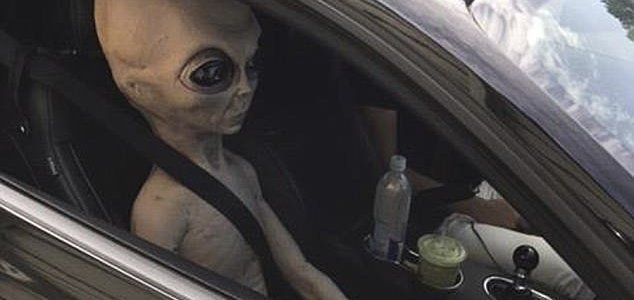 Image Credit: Alpharetta Department of Public Safety / Facebook
The SpaceX CEO is no stranger to expressing skepticism on the subject of extraterrestrial visitation.
Back in February, Elon Musk told Joe Rogan that he didn't believe aliens were visiting the Earth.
"Honestly, I think I would know if there were aliens," he said. "I mean, if they wanted us to know [about them], they could just show up and walk down main street like 'hey, I'm an alien check me out.'"
"'Here's my spaceship, I just landed in the middle of Time Square.' [Then] we'd be like, 'Okay, we believe you.' They are very subtle, these aliens."
Fast-forward one month and now Musk has returned to the topic to again express his signature skepticism towards the idea that our planet is being visited by intelligent extraterrestrials.
Referencing the lack of quality seen in UFO photographs, he wrote on Twitter: "Strongest argument against aliens", followed by a diagram consisting of two graphs:

Elon Musk
@elonmusk
Strongest argument against aliens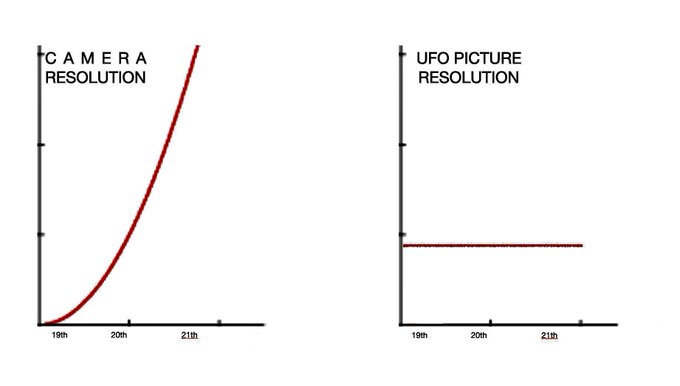 8:14 PM · Mar 22, 2021
Of course amateur UFO photographs are not the only potential evidence of alien visitors - the recent revelations concerning US Navy pilot encounters with unidentified aerial phenomena off the US coast being a prime example of this.
There are even video clips of these objects which, while not particular high-res, come from a source that is difficult to dismiss out of hand.
Still, it seems that Musk's mind is well and truly made up on the matter.
Source: Fox Business

https://www.unexplained-mysteries.com/news/345119/musk-posts-strongest-argument-against-aliens
Thanks to: https://www.unexplained-mysteries.com