Neuralink co-founder hints at 'Jurassic Park'
Posted on Thursday, 8 April, 2021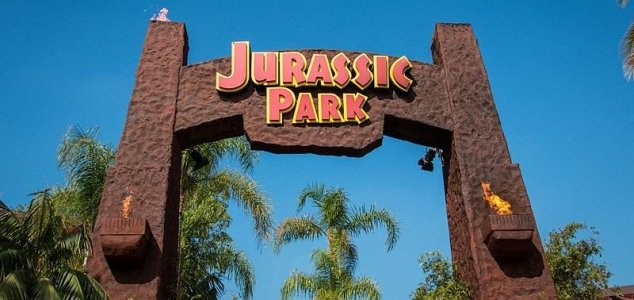 Just how feasible is this ? Image Credit: CC BY 2.0 HarshLight
Max Hodak has suggested that it is 'probably' possible for the firm to create a real-life Jurassic Park.
In Michael Crichton's bestselling book and its subsequent movie adaptation, scientists succeed in bringing dinosaurs back to life by retrieving their DNA from insects trapped in amber.
Whether this could actually work in reality however has long remained a topic of debate.
Now though, Max Hodak - co-founder of Elon Musk's Neuralink company - has suggested on social media that not only is it possible, but that the firm could actually do it if it wanted to... well, sort of.
"Biodiversity (antifragility) is definitely valuable; conservation is important and makes sense," he wrote. "But why do we stop there? Why don't we more intentionally try to generate novel diversity?"
"We could probably build Jurassic Park if we wanted to. Wouldn't be genetically authentic dinosaurs but... maybe 15 years of breeding + engineering to get super exotic novel species."
If we break his comments down, it seems that what he is suggesting is that we could create new species via genetic engineering, though these wouldn't necessarily be genuine dinosaurs.
It's also not clear if by 'we' he means Neuralink or science in general, especially given that the company's focus is on creating brain-computer interfaces.
Not everyone appears to be too keen on the what he is suggesting either.
"Haven't learned anything from the movies ?" one user asked.
As things stand however, there are no known plans for Neuralink to actually do anything like this.
Max Hodak
@max_hodak
we could probably build jurassic park if we wanted to. wouldn't be genetically authentic dinosaurs but
. maybe 15 years of breeding + engineering to get super exotic novel species
11:57 PM · Apr 3, 2021
https://www.unexplained-mysteries.com/news/345666/neuralink-co-founder-hints-at-jurassic-park
Thanks to: https://www.unexplained-mysteries.com