Woman is planning to marry a chandelier
Posted on Sunday, 18 April, 2021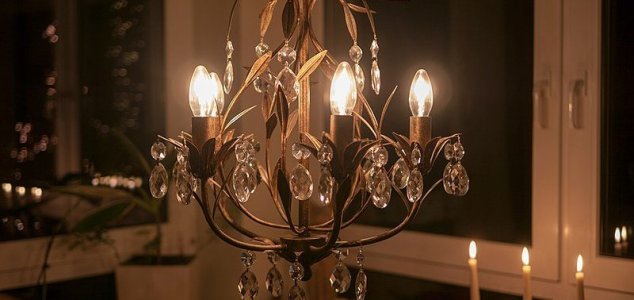 Not your average romantic partner. Image Credit: CC BY-SA 4.0 Matti Blume
Amanda Liberty, who previously had a relationship with a drum kit, now intends to marry a chandelier.
Not everyone finds it easy to form intimate relationships with other humans - which is why some people, such as 37-year-old Amanda Liberty, become infatuated with inanimate objects instead.
Liberty has been in the news a few times over the years due to her unusual choice of romantic partners, which have ranged from a drum kit to the Statue of Liberty (after which she is named).
Her latest conquest is a 93-year-old German chandelier named Luminere.
"I don't view them as inanimate objects as most people do," she said during an interview on the Channel 4 TV show
Steph's Packed Lunch
.
"You know the term animism, it's more common in Japan, it's when people sense an energy from an object. It's not just a sitting object, it has an energy you can get to know."
"That's how I feel, it's never a moment that I'm in love."
Liberty acknowledges however that her love for objects is difficult for others to fully understand.
"I didn't understand it for a long time to be honest but I always accepted myself even though I didn't understand it," she said.
"Even now it's hard to explain because I don't know why I fall in love with objects, I can't explain it."
"But I've accepted myself for who I am and this is why I came here, because I want everybody else to just accept and be happy - because it makes me feel happy and content."
https://youtu.be/RgZGv4GiBxk
https://www.unexplained-mysteries.com/news/346157/woman-is-planning-to-marry-a-chandelier
Thanks to: https://www.unexplained-mysteries.com