ET invited to contribute to interstellar 'library'
Posted on Saturday, 1 May, 2021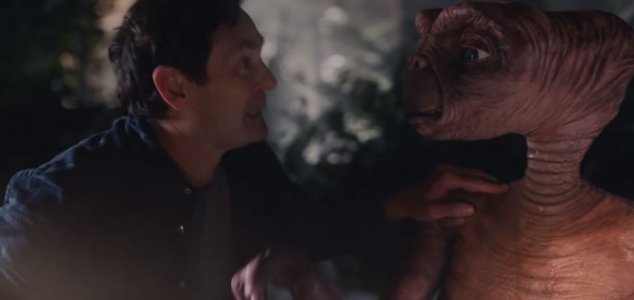 It's a long shot, but who knows - maybe someone will participate. Image Credit: YouTube / Sky
A philosopher is setting up a library with the goal of encouraging an interstellar cultural exchange with aliens.
The question of whether we are alone in the universe remains one of the biggest philosophical conundrums of our time. While it seems almost inconceivable that our civilization is alone in the cosmos, the fact still remains that we have yet to see any evidence to the contrary.
This hasn't stopped experimental philosopher Jonathon Keats, however, who has begun work on a "Library of the Great Silence" to encourage a cosmic cultural exchange with extraterrestrials.
Based at the Hat Creek Radio Observatory in Northern California, the library will offer easy access and will house artefacts from throughout Earth's history such as handaxes, fossils of extinct species and samples of material produced during the testing of the world's first atomic bomb.
Ultimately, the plan will be to host similar samples from other intelligent civilizations.
"Although interstellar exchange could take time, a material archive of transformations will have immediate global value that may be sufficient to extend the lifespan of human civilization in the interim," the project description reads.
"Manipulating existentially significant objects without the use of words - and without the underlying assumptions of language or limitations on who participates in the conversation - may facilitate comprehension of human behaviors that has previously eluded us, or even directly encourage beneficial practices such as cooperation."
Whether the project will grab the attention of any passing aliens, however, remains to be seen.
Source: Space.com

https://www.unexplained-mysteries.com/news/346526/et-invited-to-contribute-to-interstellar-library
Thanks to: https://www.unexplained-mysteries.com