'Alien abduction' sign shows up in England
Posted on Monday, 14 June, 2021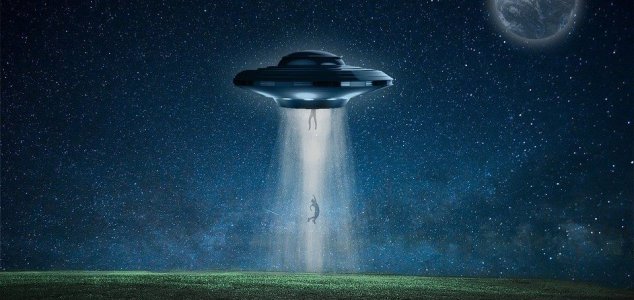 Something strange has been going on in Sedgley. Image Credit: Pixabay / danielarealpeg
A sign chastising a local council for not stopping alien abductions has appeared in the West Midlands.
There are still a surprising number of people who believe that they have, at some stage in their lives, encountered beings from another world.
The traditional abduction experience usually involves a person being taken from their home, subjected to medical experiments and then returned with their memories of the encounter distorted or erased.
Now according to a strange sign that has recently appeared in Sedgley, England, it seems that, for someone at least, alien abduction still appears to be a pressing concern.
"3 alien abductions here in one week," the sign reads in black stencilled writing. Oddly, it even goes so far as to blame the local authorities by adding "When are the council going to do something ?"
As things stand, nobody seems to know who put the sign there, who the three alleged abductees are or what the sign's creator believes the council could do about it anyway.
"There is something definitely going on with UFO activity in the West Midlands - but no one would ever go on the record to confirm that," said a local councillor.
"But as for alien abductions in Sedgley - not so sure about that."

UFO CHRONICLES PODCAST
@UFOchronpodcast
Bizarre sign claims Sedgley has seen three 'alien abductions' - and blames council for not helping
Bizarre sign claims town has seen three 'alien abductions' in a week
The sign accuses Dudley Council of not doing enough to stop the 'abductions'
birminghammail.co.uk
5:06 AM · Jun 14, 2021
https://www.unexplained-mysteries.com/news/347792/alien-abduction-sign-shows-up-in-england
Thanks to: https://www.unexplained-mysteries.com