Contacting ET is 'reckless', say astronomers
Posted on Tuesday, 15 June, 2021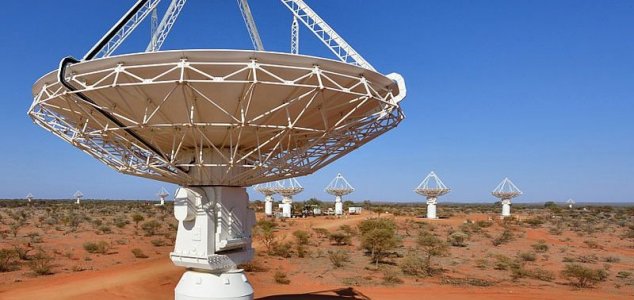 Is it wise to try to contact aliens ? Image Credit: CC BY-SA 3.0 CSIRO
A group of astronomers have warned of the potential dangers of trying to contact intelligent extraterrestrials.
Most people involved in the search for signs of intelligent alien civilizations tend to assume that these advanced spacefarers are benign; that they are interested only in peaceful co-existence.
There are some, however, who hold the opposite view.
Writing in a recent op-ed for the
Washington Post
, physicist Mark Buchanan has warned that making contact with aliens could be comparable to the first Europeans making contact with the indigenous Americans.
"Chances are, we should all be grateful that we don't yet have any evidence of contact with alien civilizations," he wrote. "Attempting to communicate with extraterrestrials, if they do exist, could be extremely dangerous for us."
SETI astronomer Joe Gertz also agreed, noting that attempts to communicate with aliens could cause "the reckless endangerment of all mankind, and be absolutely proscribed with criminal consequences, presumably as exercised at the national level, or administered through the International Court of Justice in The Hague."
On the other side of the argument, meanwhile, is American astrobiologist Douglas Vakoch who believes that if we don't attempt to contact extraterrestrials, we risk "missing guidance that could enhance our own civilization's sustainability."
Ultimately, it all comes down to whether or not the aliens we do contact happen to be peaceful.
Is it worth the risk ? You decide.
Source: Mail Online

https://www.unexplained-mysteries.com/news/347818/contacting-et-is-reckless-say-astronomers
Thanks to: https://www.unexplained-mysteries.com