Virgin Galactic vs Blue Origin - who will win ?
Posted on Sunday, 27 June, 2021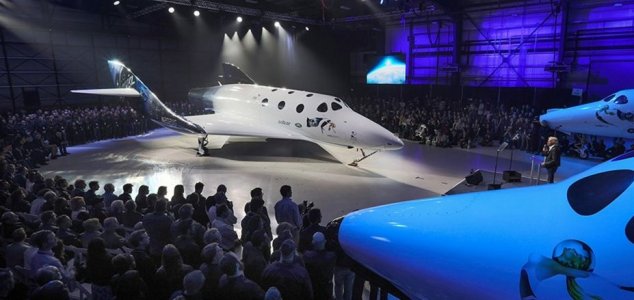 Will Branson beat Bezos to the edge of space ? Image Credit: YouTube / Virgin Galactic
The two private space firms are gearing up for their first commercial flights, but who will get there first ?
The suborbital space tourism sector is set to become the next major space race battleground over the coming months with two major contenders - Jeff Bezos' Blue Origin and Richard Branson's Virgin Galactic - offering passengers the opportunity to take a trip to the edge of space.
Virgin Galactic was the first to pursue this idea seriously, with Blue Origin not joining the fray until relatively recently, however to date neither have achieved a flight with paying passengers.
This is likely to change very soon however, with Blue Origin planning to launch the first crewed mission of its New Shepard spacecraft on July 20th with Bezos himself along for the ride. 
Virgin Galactic, meanwhile, has just received FAA approval to begin commercial launches from New Mexico, with an additional test flight (including one with Branson on-board) scheduled for this year.
As things stand, it does not look as though Branson's firm will beat Blue Origin to the punch, however things could change very quickly - so it's still not a forgone conclusion that Bezos will get there first.
Whichever ultimately does become the first to launch paying passengers, it is likely that the two companies will maintain a healthy rivalry in the fledgling suborbital space tourism sector for many years to come.
Source: CBS News

https://www.unexplained-mysteries.com/news/348267/virgin-galactic-vs-blue-origin--who-will-win
Thanks to: https://www.unexplained-mysteries.com