Did Nostradamus really predict Covid-19 ?
Posted on Saturday, 3 July, 2021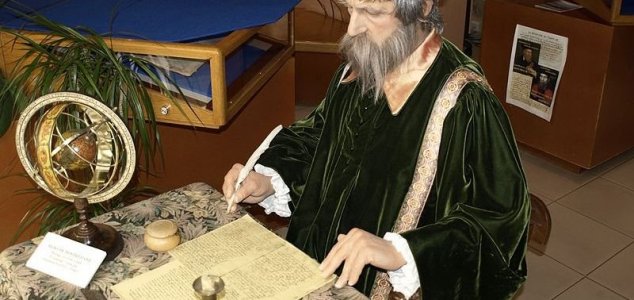 Nostradamus remains world famous, even to this day. Image Credit: CC BY 3.0 Itto Ogami
This month marks the 455th anniversary of the death of one of history's most prolific astrologers and seers.
Michel de Nostradamus, who lived in 16th-Century France, was so well known for his predictions of the future that his name has become synonymous with the idea of prophesizing future events.
He wrote a book - 'Les Propheties' - which is still analyzed and referenced even to this day.
While Nostradamus has often been credited with predicting world wars and major disasters, one prediction in particular - that concerning the coronavirus pandemic - has recently been doing the rounds online.
The passage in question reads:
"There will be a twin year (2020) from which will arise a queen (corona) who will come from the east (China) and who will spread a plague (virus) in the darkness of night, on a country with 7 hills (Italy) and will transform the twilight of men into dust (death), to destroy and ruin the world. It will be the end of the world economy as you know it."
Now this certainly sounds like a reference to the pandemic, but the big question is - did Nostradamus actually write this or was it made up by someone else and then attributed to him ?
Historians who have analyzed the text have established that it is not from the late seer's book, not does it match the writing style of his other prophecies.
In all likelihood, this is not a genuine Nostradamus prediction.
"There is nothing surprising about the reemergence of such false Nostradamian prophecies in the wake of a disaster," Prof Stephane Gerson of New York University told
Reuters
last year.
"The same thing has happened for over 400 years: invented or altered predictions, endowed with the aura of Nostradamus, surface again and again, part of an economy of forgery, mass media circulation, and yearnings for order and design each time an unforeseen event threatens our material well-being and our conceptual frameworks."
Source: News18.com

https://www.unexplained-mysteries.com/news/348497/did-nostradamus-really-predict-covid-19
Thanks to: https://www.unexplained-mysteries.com