Harvard-led team to search for alien space tech
Posted on Monday, 26 July, 2021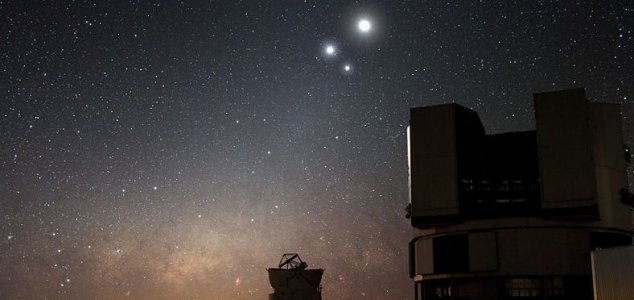 Is there someone out there and if so, can we detect them from Earth ? Image Credit: ESO / Y. Beletsky
A team of scientists has launched a new project with the aim of hunting down alien technosignatures.
Known as The Galileo Project, this new research endeavour is headed up by Harvard University's Avi Loeb and will involve the participation of scientists from multiple institutions across the globe.
Its key goal will be to look for alien technosignatures - evidence of extraterrestrial technology in space that might show up in astronomical observations and survey data recorded by telescopes.
Such technosignatures could be from orbital platforms around a planet, space probes, ships or even larger 'megastructures' such as platforms designed to harvest the power of a star or black hole.
The project will involve developing new algorithms using artificial intelligence to help find potential hits.
"Science should not reject potential extraterrestrial explanations because of social stigma or cultural preferences that are not conducive to the scientific method of unbiased, empirical inquiry," said Loeb.
"We now must 'dare to look through new telescopes,' both literally and figuratively."
With the topic of UAPs (unidentified aerial phenomena) being more relevant now then ever before, there is a lot of interest in the possibility that we are being visited by intelligent aliens.
If such beings are really out there, perhaps the Galileo Project will find conclusive evidence.
It will certainly be interesting to see what they come up with over the coming years.
Source: Live Science |
https://www.unexplained-mysteries.com/news/349165/harvard-led-team-to-search-for-alien-space-tech
Thanks to: https://www.unexplained-mysteries.com