BREAKING: New York Governor Andrew Cuomo RESIGNS Amid Sexual Harassment Scandal (VIDEO)
Date: August 10, 2021Author: Nwo Report  
Source:
Cristina Laila
New York Governor Andrew Cuomo announced on Tuesday he will be stepping down from his post in 14 days.
"The best way I can help now is if I step aside and let the government get back to governing," Cuomo said. "And that's what I'll do…"
Cuomo added, "My resignation will be effective in 14 days."
VIDEO:

Bloomberg
@business
WATCH: Embattled New York Gov. Andrew Cuomo resigns after sexual harassment allegations https://trib.al/YDPfmS8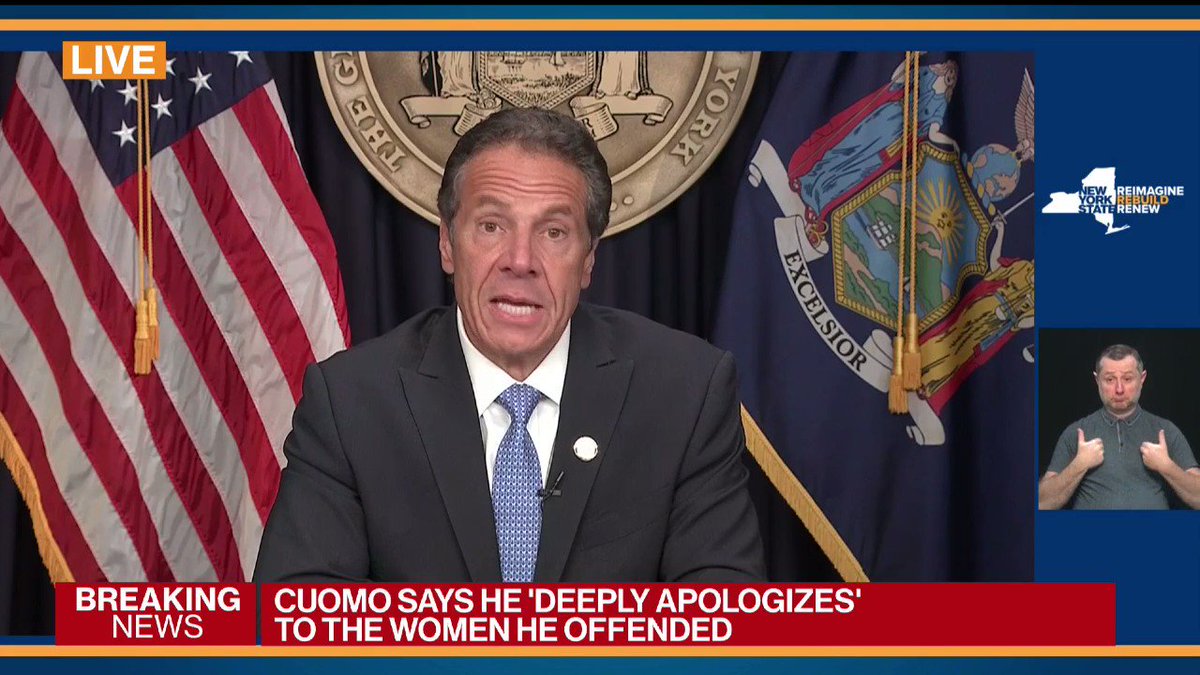 11:11 AM · Aug 10, 2021
New York Governor Andrew Cuomo was found to have sexually harassed multiple women, AG Letitia James announced last Tuesday morning after a 4-month investigation into the accusations.
According to NY AG Letitia James, Cuomo violated state and federal law.
James said Cuomo harassed current and former state employees and created a hostile work environment.
https://nworeport.me/2021/08/10/breaking-new-york-governor-andrew-cuomo-resigns-amid-sexual-harassment-scandal-video/
Thanks to: https://nworeport.me