Hundreds Gather to Defy NYC Covid Mandates…"We will not comply!"
Date: August 11, 2021Author: Nwo Report 
Source:
Leisa Audette
Hundreds of New Yorkers have gathered at city hall in New York City to protest the covid mandates from Mayor de Blasio that prohibit the unvaccinated from participating in most activities in the city. Only the covid vaccinated will be able to participate in most indoor activities like restaurants, movies, Broadway shows, gyms…
The irony is that even the vaccinated are getting sick with the Delta variant.  The rules and regulations from politicians are a joke considering our southern border is wide open, letting covid-positive illegal aliens go anywhere they want in the US. Until they close the border, how can anyone take these mandates seriously?
This power-grab by de Blasio should not stand!

Brendan Gutenschwager
@BGOnTheScene
New York City: Hundreds are gathering outside of NYC City Hall, protesting against a new vaccine mandate for entering gyms, indoor restaurants, and entertainment venue that is set to take effect next week #NYC #VaccinePassport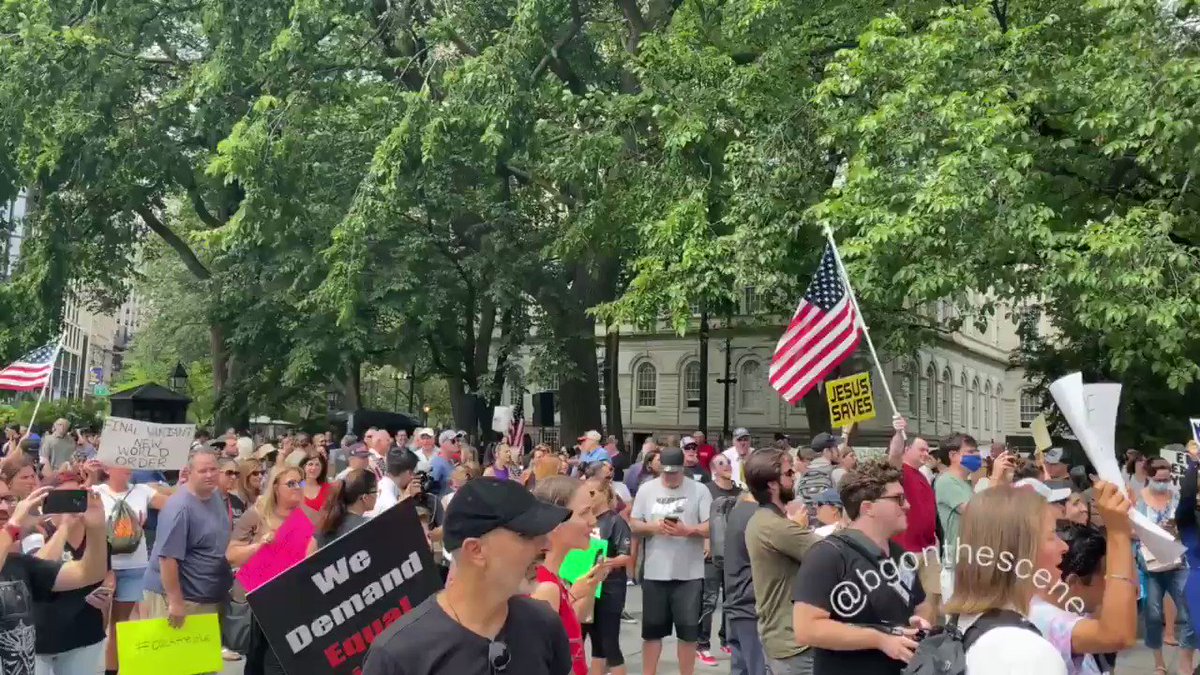 11:09 AM · Aug 9, 2021 from Manhattan, NY
The crowd unfurled a banner of the mayor holding up a beheaded Lady Liberty.

Brendan Gutenschwager
@BGOnTheScene
A banner is unfurled depicting NYC Mayor Bill de Blasio holding a severed head of Lady Liberty outside of City Hall #NYC #NewYork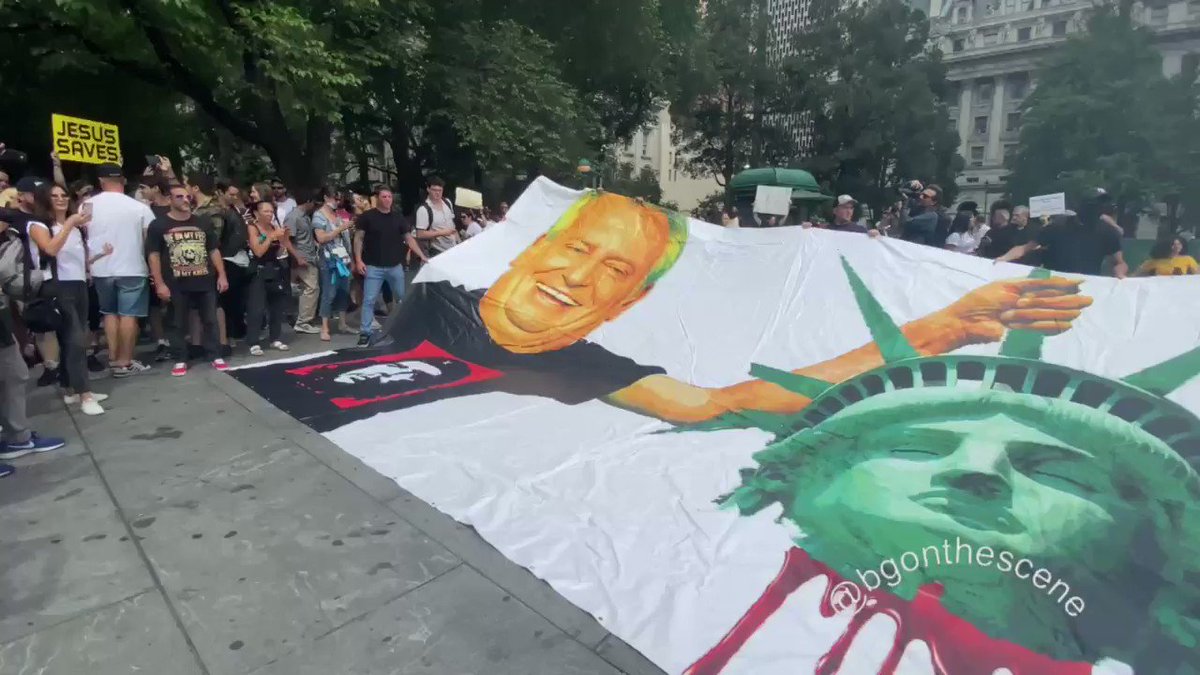 11:13 AM · Aug 9, 2021 from Manhattan, NY

Brendan Gutenschwager
@BGOnTheScene
"We will not comply!" chants from the crowd gathering outside of New York City Hall this afternoon, protesting against the new vaccine mandate set to take effect for entering some establishments in the city.MORE HERE: https://nworeport.me/2021/08/11/hundreds-gather-to-defy-nyc-covid-mandates-we-will-not-comply/https://nworeport.me