8-Year-Old's Lemonade Stand For Sturgis Bikers Raises Over $30,000 for Children's Hospital
By Epoch Inspired Staff
August 18, 2021 Updated: August 18, 2021
biggersmaller
Print
An 8-year-old boy with a golden heart and a wish to help hydrate hundreds of bikers passing through the Black Hills in western South Dakota during the annual Sturgis Motorcycle Rally set up a lemonade stand that became immensely popular and raised over $30,000 for a children's hospital.
"It's just been crazy," motorcycle loving Wyatt Dennis from Piedmont, South Dakota, told The Epoch Times.
His mother, Robin, 40, couldn't agree more: "We've been overwhelmed with the generosity of people in this, we never expected a small little kid's lemonade stand to turn into what it has."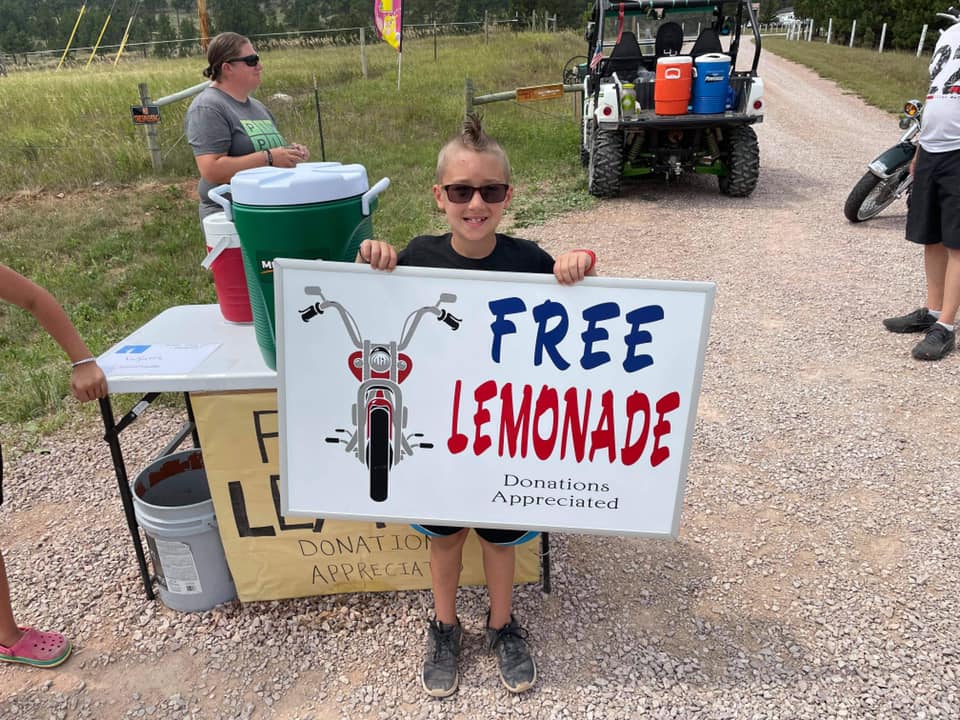 (Courtesy of Robin Dennis)
Wyatt's idea to begin a free lemonade stand emerged when he and his mom saw bikes passing by from the deck of the house they were about to own.
Wyatt, who is now going to be in the third grade, didn't forget about it and when the family bought the house the following year, he told his parents that he was ready to put out his lemonade stand.
As it was his initiative, his parents made it clear that he would have to help with mixing, pouring the lemonade in glasses, and serving it, and they would just be there to support him. Last year, they served about 20 gallons of lemonade to the entire rally.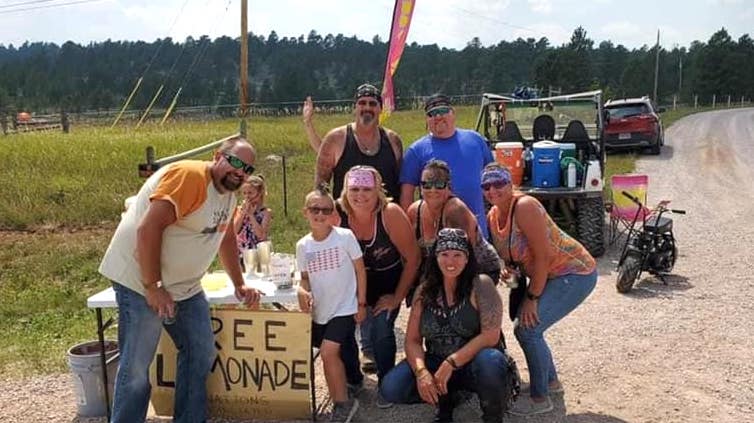 (Courtesy of Robin Dennis)
"We decided to do it for free because we wanted to teach him that when you work hard, you can get whatever your goal is," Robin said. "And in this case, it was a Lego."
According to Fox News, Wyatt not only made enough money to buy what he wanted but also donated about $200 to St. Jude's Children's Research Hospital.
Wyatt told The Epoch Times that he chose that specific hospital because he "wants to help some kids out. I want to help a charity with kids."
With the success of last year, Wyatt and his parents decided to set up a lemonade stand for the bikers this year too, expecting the same crowd. On the first day, Wyatt sold 20 gallons of lemonade within an hour and estimates making about $700 that day.
On the same day, a biker named Tracy who stayed at the campground next to the stand stopped for a lemonade. In the next few days, she again stopped over.
Impressed by him, she took to one of the rally's websites to post about his cute lemonade stand. From there, it just rippled and Robin's husband began to get text messages from people about Wyatt's lemonade stand.
"We had no idea what [was] happening. We kind of had a freakout moment because we definitely did not have enough lemonade," Robin said.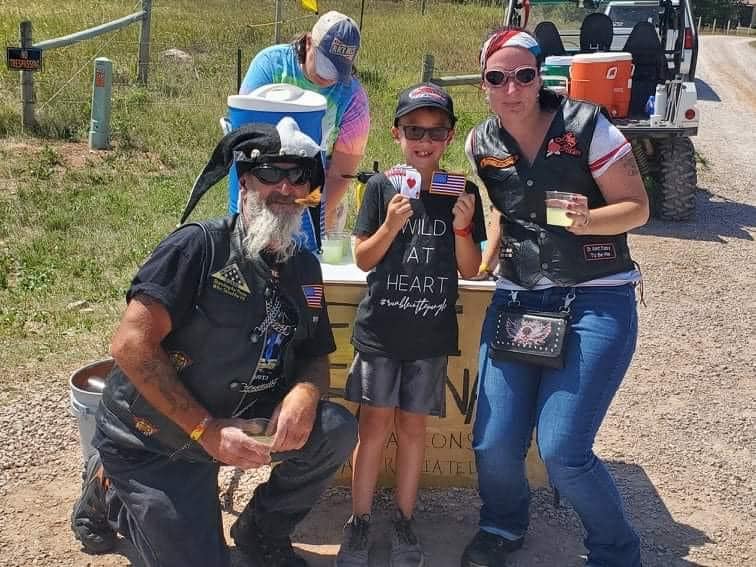 (Courtesy of Robin Dennis)
Over the next few days, thousands of people visited. Robin said within five minutes of setting up the table, about 40 people would come over.
"It's just fun to see your kid interacting with people," Robin said. Seeing people who don't really know each other come together at the stand, talk, and get to know each other was really heartwarming for Wyatt's mother.
"It's just really neat to see the biker community come together and see how generous they are," Robin said.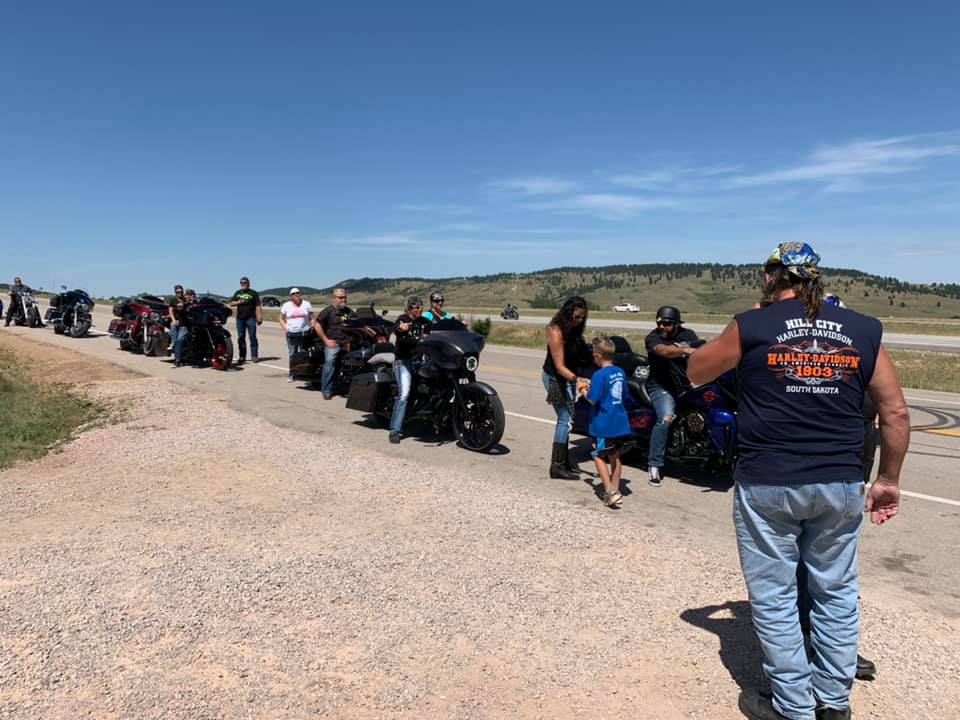 (Courtesy of Robin Dennis)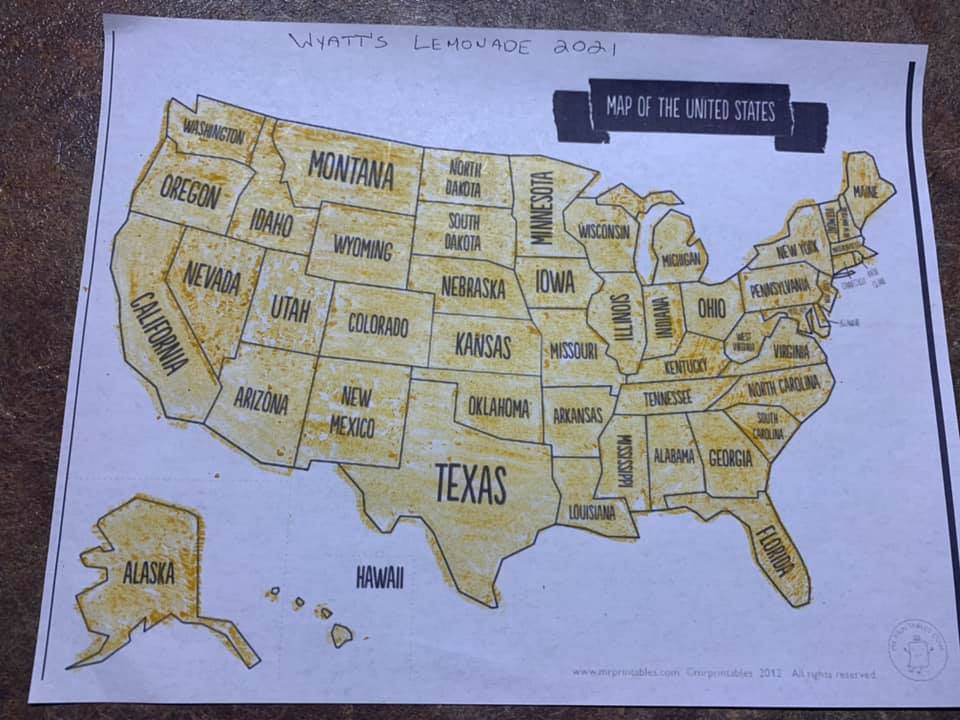 (Courtesy of Robin Dennis)
Wyatt, who waved at all the bikers passing by, also has a book with the records of all those who visited his lemonade stand which includes bikers from different states in the United States, Canada, Mexico, and England.
On one of the days, Governor Kristi Noem also stopped by at Wyatt's lemonade stand.
(Courtesy of Robin Dennis)
This year, Wyatt's donations from the lemonade stand were divided into three categories: 50 percent to college, 35 percent to St. Jude's Children's Research Hospital, and 15 percent to a dirt bike.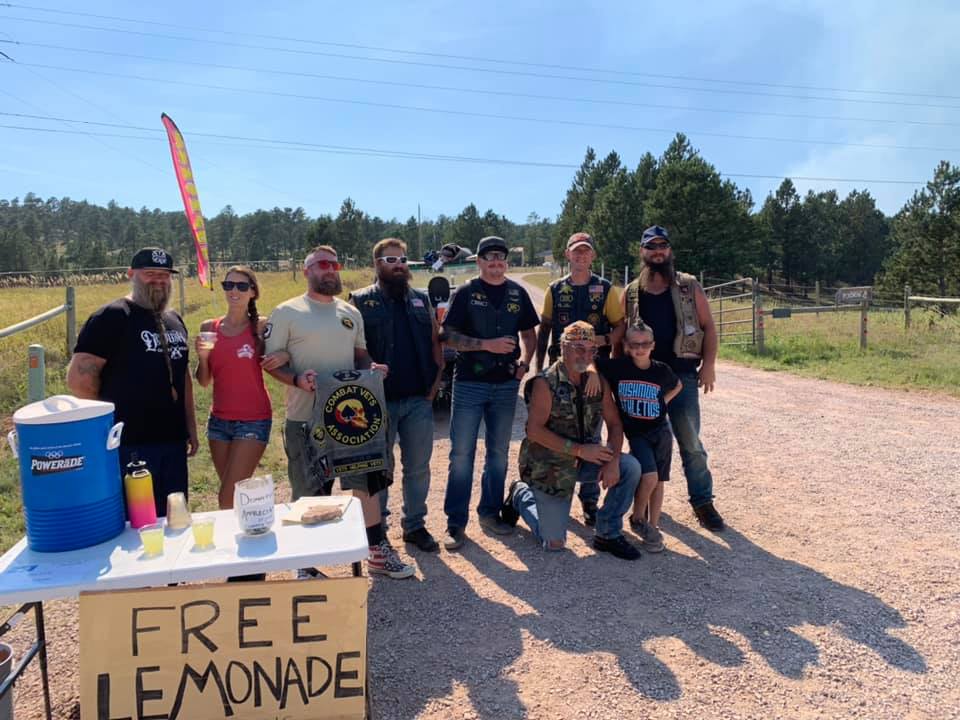 (Courtesy of Robin Dennis)
According to a Facebook post, Wyatt donated $31,394 to the hospital.
Robin says she and her husband are very proud of Wyatt, who she describes as an "outgoing" and "personable" kid who doesn't hesitate to talk to people, shake someone's hand, or show gratitude to a veteran for his service.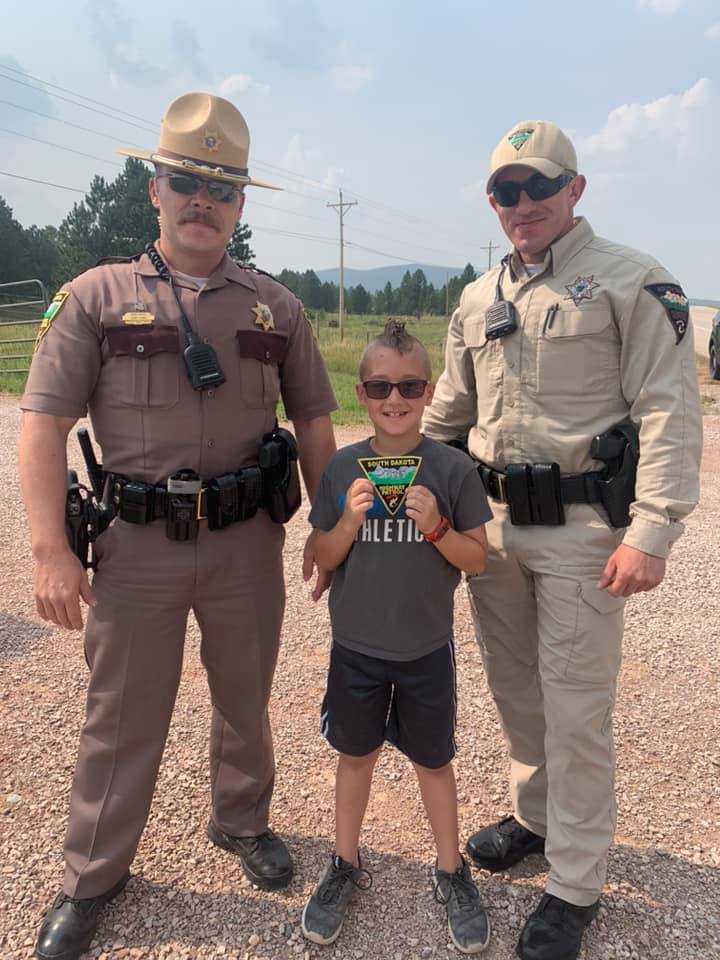 (Courtesy of Robin Dennis)
With the lemonade stand, Robin said she and her husband weren't trying to do anything extraordinary or outstanding but just teach their son about saving, spending, and giving.
"That's kind of how we structure our life and what we've been taught," Robin said. "I hope that he carries with them for the rest of his life."
Share your stories with us at emg.inspired@epochtimes.com, and continue to get your daily dose of inspiration by signing up for the Epoch Inspired newsletter at TheEpochTimes.com/newsletter

https://www.theepochtimes.com