Aerospace group pushes for UFO investigation
Posted on Friday, 20 August, 2021 |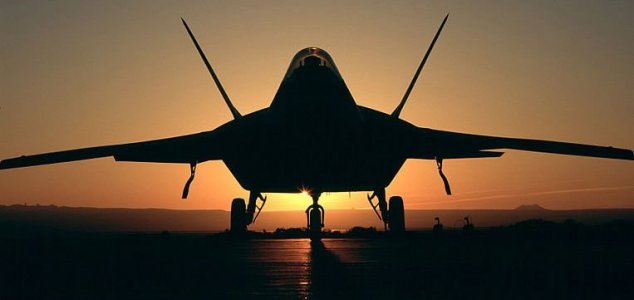 The AIAA doesn't want to take any chances. Image Credit: US Air Force / Kevin Robertson
An association of more than 30,000 aerospace industry specialists is calling for further study of UFOs.
Earlier this year the US government's long-awaited UFO report, which was entitled 'Preliminary Assessment: Unidentified Aerial Phenomena', was issued by the Office of the Director of National Intelligence (ODNI) to provide "an intelligence assessment of the threat posed by unidentified aerial phenomena (UAP) and the progress the Department of Defense Unidentified Aerial Phenomena Task Force (UAPTF) has made in understanding this threat."
Since then, several prominent figures, groups and agencies - including NASA and Harvard University's Galileo Project - have called for further investigation into the subject.
Now the American Institute of Aeronautics and Astronautics (AIAA) - which has more than 30,000 members - has joined calls for a more detailed investigation into the phenomenon.
The main reason for this is a concern for the safety of passengers and flight crews. 
"We need everyone's help on this, and we just do it in a way that is transparent," former US Navy Pilot Ryan Graves said during the AIAA's annual convention on August 6th.
"Because, at the end of the day, you know, like I said, very pragmatically, you know, we're flying around objects out there at hundreds of miles an hour with people's families on board."
"It's just a matter of time, frankly [before we have a collision]."
"I'm surprised it hasn't happened already."
Source: The Debrief

https://www.unexplained-mysteries.com/news/349966/aerospace-group-pushes-for-ufo-investigation
Thanks to: https://www.unexplained-mysteries.com