'Creature' picked up on sonar in Loch Ness
Posted on Saturday, 4 September, 2021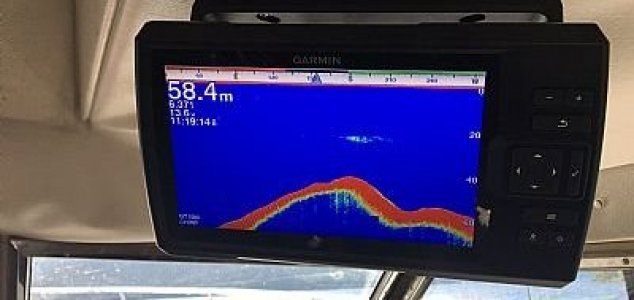 Could this be Nessie ? Image Credit: Benjamin Scanlon / Official Loch Ness Sightings Register
An amateur Nessie Hunter believes that he picked up evidence of the creature during a recent boat trip.
According to a recent report in the Official Loch Ness Monster Sightings Register dated August 26th, Benjamin Scanlon and his family had been on holiday in Scotland and had taken a boat trip on Loch Ness aboard the 'Nessie Hunter' vessel when its sonar picked up something unexpected under the water.
According to the readings, the unidentified creature was approximately 13ft in length.
"Benjamin Scanlon was on holiday with his family and took a trip on the 'Nessie Hunter' of Loch Ness Cruises," a report on the official register's website reads.
"He spotted something on the sonar on the boat and caught the image."
"Captain Mike of the boat estimated it to be 3-4 meters in length, at a depth of about 20 meters, while the boat was in water about 40 meters deep."
The sighting follows on from that of another visitor to the area who witnessed a large creature measuring around 12ft in length which rose up out of the water north of Urquhart Castle on July 30th.
According to the report, two other families also saw the same thing from the lochside.
Source: Daily Record

https://www.unexplained-mysteries.com/news/350343/creature-picked-up-on-sonar-in-loch-ness
Thanks to: https://www.unexplained-mysteries.com